Calling all Panda Express lovers! Right now you can get a Family Feast Meal for just $20. The Family Meal includes 2 large sides and 3 large entrees.
Note: Available sides & entrees may vary based on your location. Additional charge applies for premium entrees.
If you don't add premium entrees, this gives you a savings of about $10 per Family Meal and feeds a family of 4 quite easily!
This offer runs through 4/17.
See more great dining deals!
Head over to Amazon where you can get the Joy of Cooking: 2019 Edition Fully Revised and Updated eBook for $2.99, regularly $19.99.
This cookbook is a revised and updated edition of the original 1931 cookbook by Irma S. Rombauer and has been updated by her granddaughter!
It includes 600 new recipes with included favorites like chocolate chip cookies and southern cornbread.
See more Amazon deals.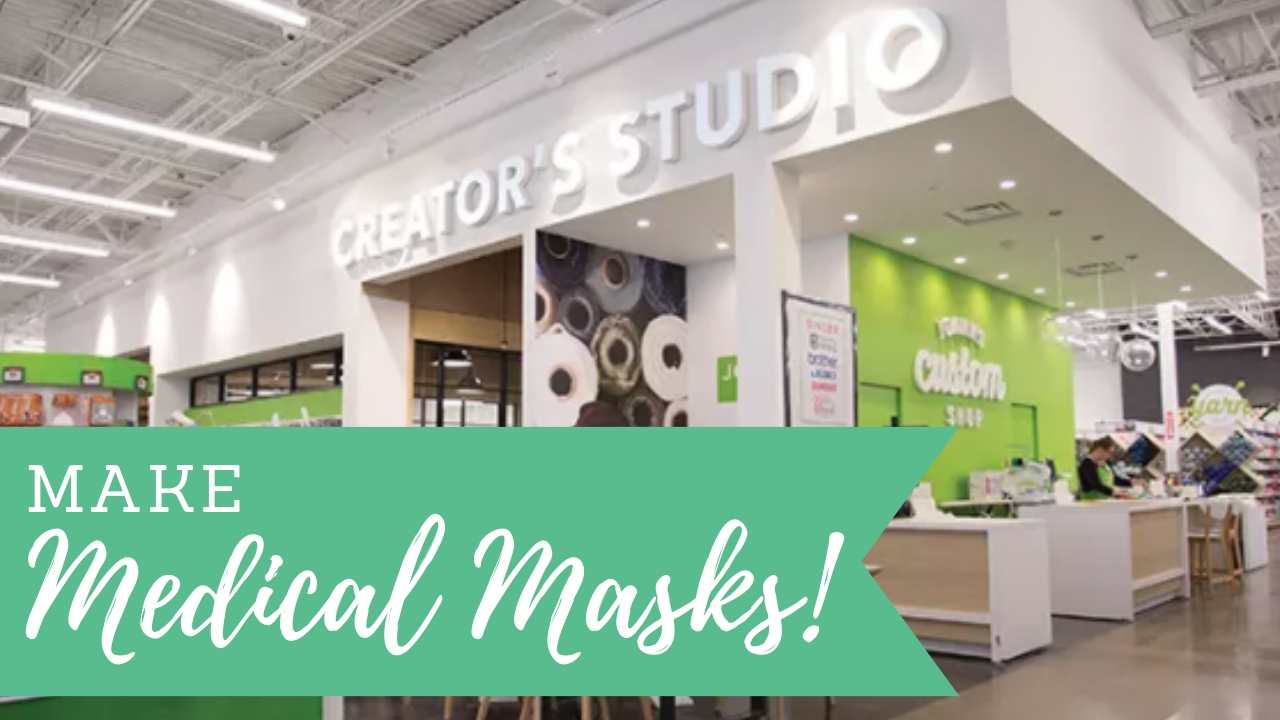 Can you sew or have you always wanted to learn? You can help healthcare workers on the front line of coronavirus!
Participating JOANN Stores are opening up their Creators Studios (while adhering to social distancing guidelines, of course) to allow customers to make face masks, covers, gowns and other items to donate to America's hospitals! Even better, JOANN is donating 100% of the supplies to make the projects in the studio!
Don't want to head into the store? You can order online and have the materials shipped to your house or you can do curbside pickup. Head to the JOANN website to check out tutorials! You can get 30% off your purchase when you choose "in-store pickup" and use the coupon code CRAFTSALE.
Note: If you want to use the Creators Studios, you may want to call ahead to see if there's a spot. They have limited classroom occupancy due to the CDC social distancing guidelines. Also, the staff will provide continuous sanitization to the space, supplies, materials and the rest of the store. 
A big THANK YOU to everyone who mentioned this in Monday night's Q&A!
Happy sewing!!
See more freebies. 
Printable Shopping List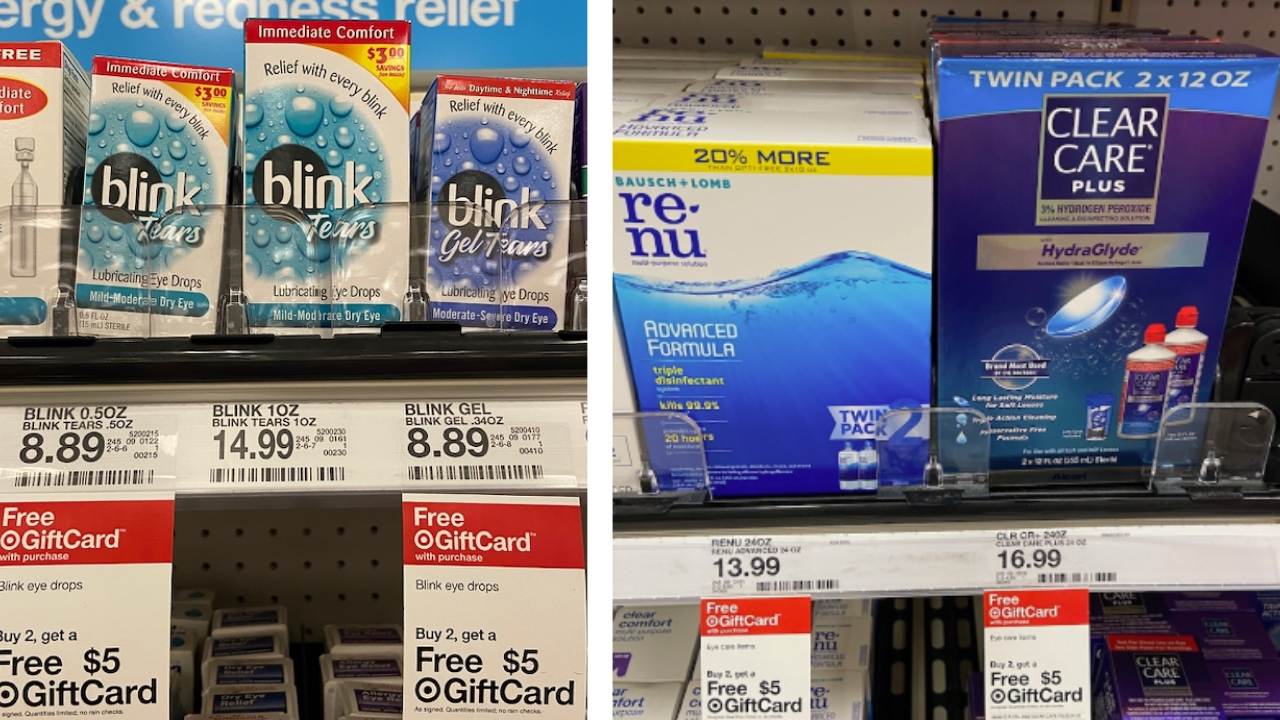 If you need contact solution or eye drops you want to head to Target this week! They are running a gift card deal that includes a number of top contact solution brands and eye drops, plus many of these have high value coupons.
I was on my last bottle of clear care solution so this got me in the store this week. To get twin packs for less than the regular price of one bottle makes me happy!
You can shop online and get the gift card back.
Note: All the deals end this Saturday (and many of the coupons expire then too).
Target Eye Care Deals (end 3/28)
$5 Target Gift Card wyb (2) Eye Care Products
Renu Advanced Formula Contact Solution, twin pack, $13.99
-$4 off Bausch+Lomb Renu Advanced Formula, 2×12 oz twin pack (sign up) printable
(buy (2), use (2) coupons, makes it $7.49 ea.)
$5 Target Gift Card wyb (2) Eye Care Products
Clear Care Contact Lens Solution Twin Pack, $16.99
-$6 off Clear Care or Clear Care Plus solution, twin pack, RMN 03/01 (exp 3/28)
(buy (2), use (2) makes it $8.49 ea.)
$5 Target Gift Card wyb (2) Eye Care Products
Systane Balance Lubricant Eye Drops, twin pack, $18.49
-$6 off Systane lubricant eye drops, 10 mL twin pack, RMN 03/01 (exp 3/28)
-20% off Systane Balance Eye Drops, twin pack, Target Circle eCoupon
(buy (2) use Circle and (2) $6 off, makes it $6.79 ea.)
$5 Target Gift Card wyb (2) Eye Care Products
Alaway 12 Hours Allergy Eye Itch Relief, .34 oz, $10.99
-$4 off Bausch+Lomb Alaway antihistamine eye drops, limit 2, SS 03/08
(makes it $4.49 ea.)
$5 Target Gift Card wyb (2) Blink Eye Drops
Blink Gel Tears Eye Drops, 0.34 oz, $8.89
-$3 off Blink Tears, GelTears or Tears Preservative Free drops printable
-$3 off Blink Tears or GelTears or Tears Preservative Free lubricating eye drops, limit 1, RMN 03/08
(buy 2, use (2) $3 mfr, makes it $3.39 ea. after gift card)
See more Target in-store and online deals!
If you regularly use the deal lists for smaller grocery stores on Southern Savers, you'll notice that there are not new ads for a few stores today.  Food City and Sprouts are a couple that we know of so far that haven't released new ads, Ingles released only a one page ad.
Before you start to panic (or continue for some) here are a few possible reasons:
Smaller stores don't have the national contracts with brands the way Kroger, Publix and the other large chains do.  They are lower on the supply chain and will take a little longer to restock.
Most stores are not issuing rain checks, so by not having a weekly ad they have less frustrated shoppers who can't buy the deals.
Sale flyers are generally made weeks ahead of time, go look at Bi-Lo's "Bracket Busting Deals" this week for an example.  With stock out in sections of the store it is possible they decided to hold the ads for a future week.
Will we see larger stores drop their ads?
In talking with a few different contacts at some of the bigger chains I don't think that is likely.  They have sales lined up multiple cycles in advance, and many of those are paid for by brands.  Stores lose money if they choose to not run and advertise those sales.
Note: Publix has paused the green and purple flyers for now to help with supply and because brands didn't want to appear that they were encouraging you to shop.  I expect we see those brought back in 2-3 weeks.  It helped that the most recent flyers all mentioned NCAA promotions around basketball and were going to appear very outdated.
What We Might See
I don't want to speculate much, but I will say there is a possibility some brands may ask to pull farther out promotions if the lockdown continues.  For their own advertising budget, to help with keeping supply, or because their factories have been affected.  It's impossible for anyone to know exactly.
What I Do Know
Get some good deals on toys with this Spring Toy Sale from shopDisney! They've got cute Mickey & Minnie bunny plushes on sale for $10 and more.
Deal Ideas: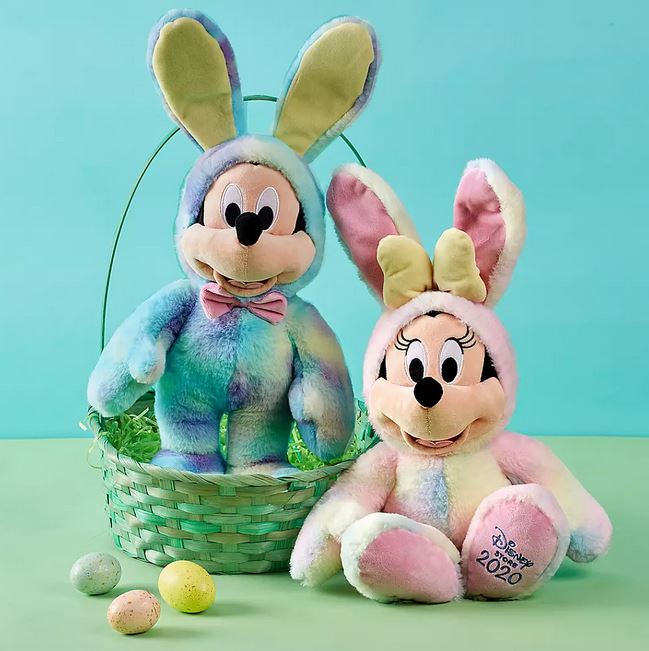 Mickey Mouse Plush Bunny – 18″ $10 (reg. $22.99)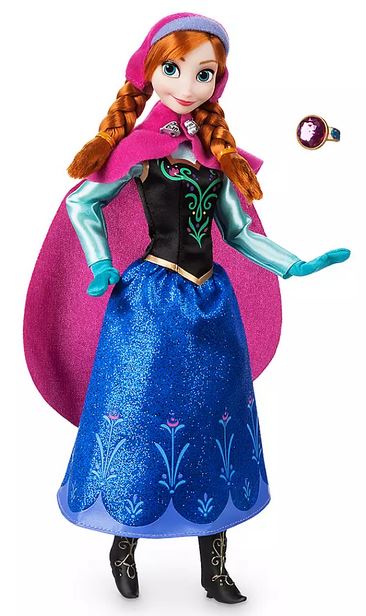 Frozen Classic Doll $10 (reg. $14.95)
This sale is valid for a limited time only. Shipping is FREE with orders of $75 or more when you use code SHIPMAGIC at checkout.
See more online shopping deals!
Moe's Southwest Grill is offering a free kids entree when you purchase an adult meal.
Even better, get free delivery with orders of $10 or more. There is no coupon code needed as the discounts will automatically be applied at checkout! You can order online or through the app.
Offer valid through 3/28.
See more Freebies.
« Back to Most Recent