It's the time of year for lazy beach vacations, and you want ways to keep the kids happy without much work! So here are some ideas for super-simple (but satisfying) easy beach crafts that you can do on your special beach trip or while sitting at home dreaming of the waves.  I've included some for adults, too, so you don't have to miss out on the fun!
Easy Beach Crafts
For Kids
Literally the simplest seashell creature craft ever! Not even paint is required! And it makes such cute little fishes…
If your kids are like mine, they take home lots of random rocks from the beach they don't really know what to do with later.  Here's a way they can turn them into toothy painted sharks!
Maybe you've had to stop your kids from taking…potential pets…home from the beach.  You can let them make these fun plastic aquariums instead!
Printable Shopping List
We rarely see deals on Arm & Hammer toothpaste. While I prefer free toothpaste, if this is your brand then don't miss the chance to save quite a chunk right now at Publix!!
Find Arm & Hammer on sale B1G1 this week, plus use a new Ibotta offer to save another $1.50 off that. Stacking the deals means you'll pay $1.07 rather than the regular price of $5.15! Grab up to 5 tubes and submit for all 5 offers with Ibotta!
Publix Arm & Hammer Deal (ends 6/6 or 6/7):
Arm & Hammer Toothpaste, 4.3-6 oz, B1G1 at $5.15 ($2.57)
-$1.50 off Arm & Hammer toothpaste, excl trial, limit 5, Ibotta mobile app
(makes it $1.07)
Check out the full Publix ad for more great deals. 
Get everything you need for graduation, 4th of July, VBS and more! Oriental Trading is offering free shipping on ANY order today!!
Use coupon code CE231146 during checkout to get this offer.
Oriental Trading is a great site for affordable party prizes, Sunday School crafts, holiday parties and so much more.  Plus, right now you can save up to 60% on graduation decor.
Shipping is free through tonight only, 5/31.
See more online shopping deals.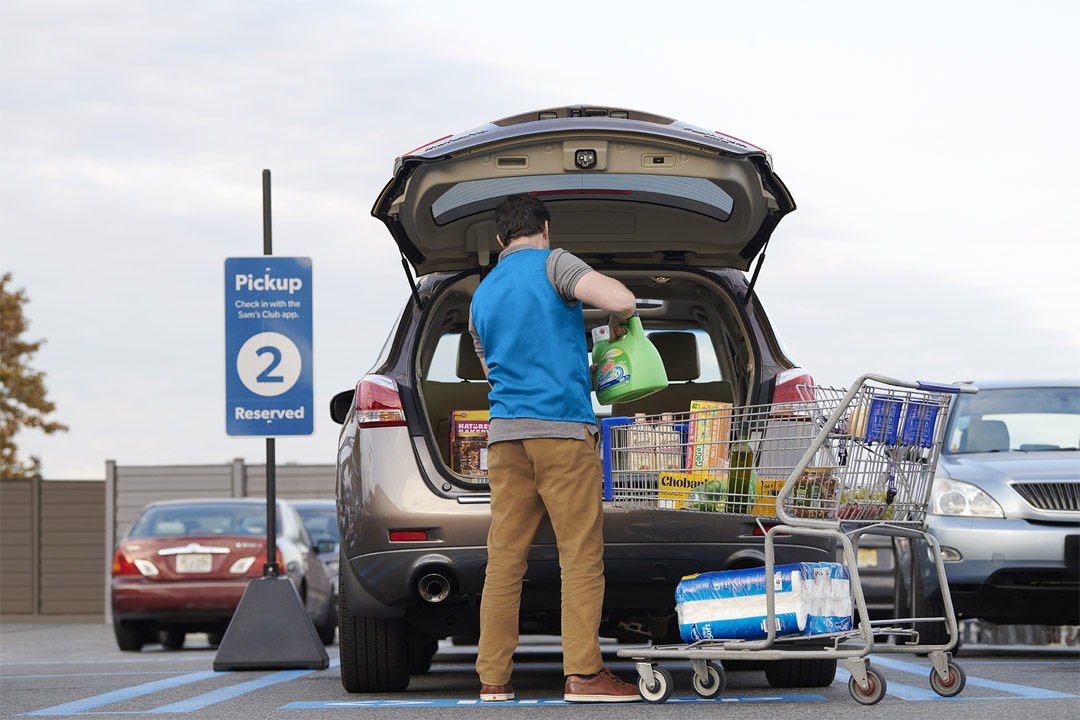 Today is the last day to get a great price on a Sam's Club membership with their Memorial Day offer!
Through tonight you'll get a 1-year Sam's Club membership for only $29.99 (regularly $50) plus get a $20 credit towards any travel or entertainment purchase through Sam's.
To get the offer:
Look for an email with a voucher code to redeem your membership.
In the same email find a $20 promo code good for any items on the Sam's Club travel and entertainment site. 
You can use your $20 promo code for hotel rooms, flights, movie tickets, MLB tickets, amusement parks and so much more!
Printable Shopping List
Time to make sure you're stocked with warm-weather treats!  Head to Publix where you can combine this Outshine Ibotta rebate with the B1G1 sale to make Frozen Fruit Bars just $1.99.
Publix Outshine Deal (ends 6/6 or 6/7):
Outshine Fruit Bars, 14.7-18 oz, B1G1 at $5.49 ($2.74)
-$5 off $20+ Purchase of Haagen-Dazs, Edy's, Oreo, Drumstick, Outshine or Skinny Cow, Publix eCoupon
-$5 off Haagen-Dazs wyb $20+ frozen treats Edy's, Oreo, Drumstick, Outshine, or Skinny Cow, Publix eCoupon
-.75/1 Outshine Fruit Bars, 6 ct, limit 5, at Target, Walmart, Safeway, Publix, Ibotta mobile app
(use Ibotta, makes it $1.99)
See the full Publix Ad for more great deals.
Today is the last day to get best discount we see on ABCMouse!!
Through tonight only, ABCMouse is offering a year membership for only $45 (reg. $155) plus when you sign up you'll get a year of Reading IQ completely FREE!!
ABCMouse is perfect for ages 3 to 9 and includes full curriculum for Kindergarten through 2nd grade.  Use it to help them get ahead or to stay ahead!!
Reading IQ will give you access to thousands of books for kids 2-12!  They can read them anytime, anywhere.
Access for the year allows you to use to all the features, games and learning adventures on a desktop, tablet and phone app.  No matter where your kids use it, the system will track them!  So they can play (learn) at home and then hop in the car and continue right where they left off.
Each account has access for up to three kids plus an adult login so you can see how each kids is doing, and things they need to work on.
We started this with our girls over 8 years ago to help them learn to read and the younger ones still love the programs and games.  I love that they are learning while they play!
If you aren't sure if you want an entire year, head over and try out the free 30 day trial for a day or two and then make sure to get the offer before it ends if you like it!  I'll try to remind you so you don't forget.
You've got one more day to get a great price on an AARP new membership!!
Through Wednesday night, 5/31, you'll get an AARP membership for only $9 a year (regularly $16) when you sign up for a 5 year membership.  Plus get a free second membership for anyone in the house and a free gift!
During sign up you'll also get a free gift! Choose between an Insulated Trunk Organizer or a 5-Port Charging Hub.
AARP gives members access to TONS of discounts.  Save 15% off restaurants, 20% off hotels, 30% off car rentals, free books, discounts on your cell phone and so much more!
Tip: You don't have to be 55 to get a membership!  ANYONE can join and take advantage of most of the discounts (some are age specific but most are not).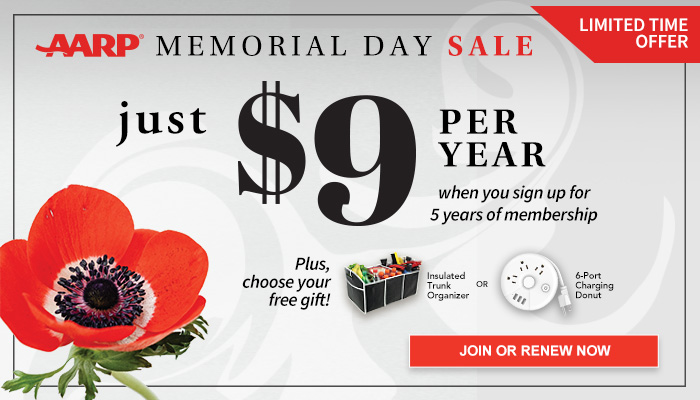 Printable Shopping List
Head to your store starting 5/31 to find these deals from the new Harris Teeter weekly ad. Get All Free & Clear detergent for $2 and more.
Buy Two Get Three
Smart Chicken Tenders or Nuggets, 16 oz, $6.99
(buy (5), makes it $2.79 ea.)
Buy Two Get Two
Coca-Cola Products, 12-pack cans or 8-pack bottles
-$1 off Coca-Cola Zero Sugar Products, 12-pack cans, Harris Teeter EVIC EVIC eCoupon
Pampers Deal
Save $10 instantly when you spend $40 on select Baby Products
Select Pampers Diapers, $9.99
-$1.50 off Pampers Diapers, limit 5, Ibottta mobile app
-$2 off Pampers Splashers Diapers, excl trial size, Harris Teeter eCoupon
-$3 off Pampers Swaddlers, Cruisers or Baby Dry Diapers, excl Cruisers 360 FIT, Swaddlers Overnights & trial size, Harris Teeter eCoupon
-$1.50 off Pampers Swaddlers, Pure or Baby Dry Diapers Bag, excl trial size, Harris Teeter eCoupon
(use $3 off, makes it $6.99)
Evic Items
Chobani Plant-Based Creamers, 24 oz, $2.97, limit 4
Chobani Creamers, 24 oz, $2.97, limit 4
Chobani Oatmilk, $2.97, limit 4
-$1 off Chobani Oatmilk, Harris Teeter eCoupon
Activia or Light & Fit Non-Greek Yogurt or Danimals, 4-6 pack, $2.47, limit 2
-$1 off Activia Cups, 4 ct, Harris Teeter (EXP 6/3) eCoupon (limit reached)
(makes it $1.47) Read More→
Don't miss out on this amazing deal on chicken breasts at Perdue Farms. Get 12 lbs. for only $29.98 (reg. $50)! That's only $2.50/lb!
That's less than what most of us are paying for any where local. Just add two of these to your cart and you'll have two more packs added for free!
Each package contains 3-lbs. of tender, juicy organic chicken breasts portioned into three 1-lb. pouches.
Even better, Perdue Farms delivers it right to your door.  Shipping can be pricey but is a flat rate so don't miss out on their other sale items before you checkout.
Here's the deal:
Buy:
(2) 3 lbs. Organic Boneless Skinless Chicken Breasts – $14.99 each (reg. $40)
-BOGO Free
makes it $29.98 + Get 6 lbs. more FREE!

This offer is good for a limited time. Shipping is free with orders of $159+.
« Back to Most Recent