This post may contain affiliate links. Read our disclosure here.
If you're headed out of town this summer, you may be feeling anxious about time in the car with kids. Screens aren't a bad option, but sometimes you want your kids to take a break.
To help with boredom and make the trip feel like it doesn't last as long, activity books are a great option. Here are 10 road trip activity books for kids, all available on Amazon at very reasonable prices!
Road Trip Activity Books for Kids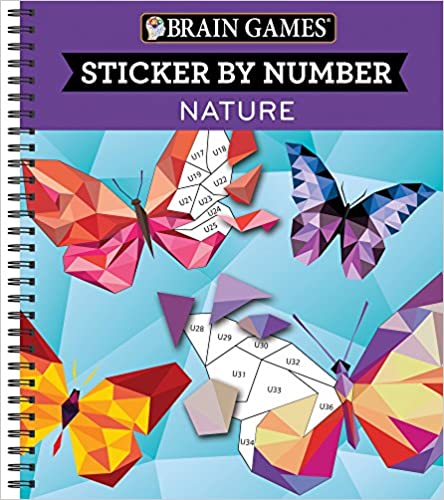 Sticker by Number: Nature, $11.59
My kids love these sticker by number books. They're incredibly calming and take some concentration, but they're easy enough for younger kids to figure out.

Doodle and Animal Coloring Book, 2-pack – $14.99
We love these coloring books because the pages are detachable, so one book is plenty of pages for several long trips.  They are also easily shared by a few people in the car meaning you don't need a different coloring book for each person.

Ultimate Dot-to-Dot – $9.77 (reg. $12.99)
My older teens LOVE these and specifically requested this book for our road trip this summer.  These are very advanced and will be for older kids and adults, but have great reviews and should fill the time nicely!

Briarpatch Travel Scavenger Hunt Card Game, $9.97
This is a fun game to have kids try to find things. You could bring along little prizes from the dollar store to give to winners.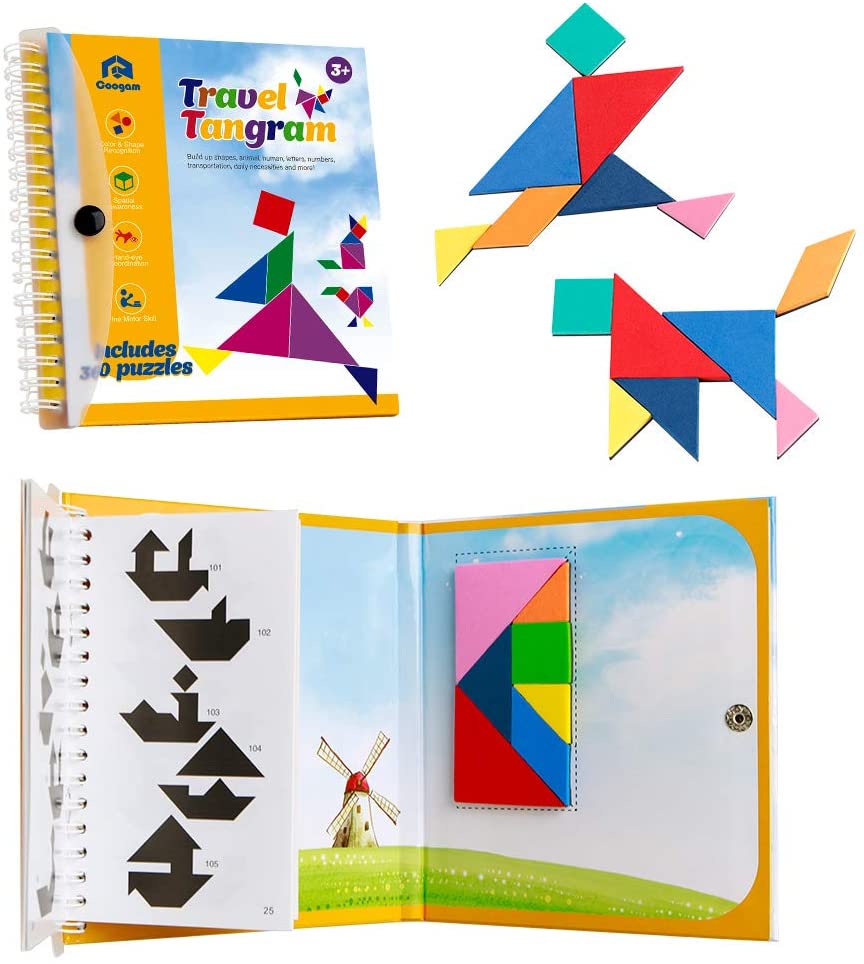 Coogram Magnetic Tangram Puzzle, $13.99
Tangrams are an amazing logic puzzle, and this activity book is magnetic, so kids won't lose the pieces in the car.

The Master Theorem – A Book of Puzzles, Intrigue and Wit, $29.99
Another great option for older kids and adults is brain puzzles.  While this one is pricey, it is one of the best puzzle books we've ever had.  It honestly would make a great gift for anyone not just for car trips!
Tip: Check out the options to buy used and find a copy that hasn't been written in (used-very good) to save a bit.

I SPY Travel Card Game, $8.99
This is a great road trip activity for kids who aren't able to read yet!

Melissa and Doug On the Go Color by Number, $6.99
Melissa and Doug Puffy Sticker Books, $12.99
These little coloring pads are great for the car since they can fit in a child's lap.  My girls have always loved these reusable sticker books. The puffy stickers are easy for little hands to manipulate.

Melissa and Doug Water Wow!, 3-pack, $12.99
These almost seem magical. You fill the little pen with water and then use it on the pages. Once the pages dry, they can be colored again with water!

The Hardest Hidden Pictures Book Ever, $6.27
This will keep kids busy in the car for hours. Kids can compete against each other to see who can find a page of pictures first.  While they are trickier, this is still from Highlights and is probably good for ages 7+.

Travel Activity Book for Teens – $7.99
Fun travel themed brain teasers and puzzles designed especially for teens! They'll love the puzzles. You'll love that puzzles improve their brain and thinking processes!