This post may contain affiliate links. Read our disclosure here.
Here are all the deals in the 2019 Costco Black Friday Ad! Deals start as early as 11/21, but there are specific deals that are Black Friday weekend only. Many deals are
available online
too.
Stores are closed on Thanksgiving and doors open at 9 am on Friday!
See the full Costco Black Friday Ad
Search across all the Black Friday ads
and see what stores have the best deals.
Costco Black Friday Ad Deals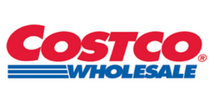 Clothing
Danskin Ladies Criss-Cross Tunic Top, $11.99
Limit 10

Orvis Men's Heavyweight Flannel Shirt, $12.99


Limit 10

Weatherproof Vintage Ladies Cozy Pullover, $14.99


Limit 10

Levi's Men's 505 Jean, $24.99


Limit 10

Danskin Ladies Tapered Joggeer, $7.99


Limit 10

English Laundry Men's 5 Pocket Pant, $15.99


Limit 10

Jane & Bleecker Ladies Slipper Sock 2 pair, $9.99


Limit 10

Dearfoams Mens Clog Slipper, $8.99


Limit 10

Munki Munki Ladies Onsies, $17.99
Limit 10
Thanksgiving Day 11/28
Online Only
Gloria Vanderbuilt Ladies Amanda Stretch Jeans, $9.99
Thanksgiving Day 11/28
Online Only
Freedom Foundry Men's Super Plush Flannel SHirt , $11.99
Limit 10
Early Start Online Only Nov. 28th
In Store Nov. 29-Dec 2
Jewelry
Round Brilliant 5.00 ctw VS2 Clarity I Color Diamond 14KT White Gold Bracelet, $3499.99


Limit 10

Round Brilliant 1.50 ctw VS2 Clarity I Color Diamond Hoop Earrings 14Kt White Gold, $1399.99
Limit 10
Online Only
Grocery
Godiva Dark Chocolate Ganache Hearts, 14.6 oz
$2.60 off
Limit 10
Savanna Orchards Gourmet Honey Roasted Nut Mix, 30 oz
$2.70 off
Limit 3
Ghirardelli Squares Peppermint Bark Collection, 20.99 oz
$3.25 off
Limit 10
Harry London S'mores Snack Mix, 18 oz
$3 off
Limit 5
David's Butter Pecan Meltways, 32 oz
$2.50 off
Limit 10
Tipiak French Macarons Variety Pack, 36 ct


$4 off

Starbucks Holiday Travel Mug Gift Set, 2 pk
$5 off
Limit 5
Kirkland Signature Raw Tail on Shrimp, 2 lb
$4 off
Limit 6
Carr's Table Water Cracker Selection, 25.5 oz
$4 off
Limit 6

Minh Mini Egg Rolls
$4 off
Limit 5
Rana Italian Sausage Ravioli, 2 pk
$3 off

Parma 18 Month Prosciutto di Parma, 2 pk


$3 off

Philadelphia Cream Cheese Tub, 3 lb
$2.50 off
Limit 5
Columbus Salame Trio, 3 k
$3 off

Chinet Comfort Cups with Lids, 70 ct
$3.50 off
Limit 2

Reser's Main St. Bistro Fully , 40 oz


$2.20 off

VIP Poo-Pourri 2 ct 3.4 oz bottles
$6.50 off
Limit 4
Neutrogena Makeup Remover Cleansing Towelettes, 60 ct, $9.79


Limit 2

USDA Prime Beef Loin Top Loin Whole $25 off


Nov. 29-Dec 2

Fresh Fryer Boneless & Skinless Chicken $4 off
Limit 5
Nov. 29-Dec 2
Whole Boneless Pork Loin Vacuum Packaged $8 off
Limit 3
Nov. 29-Dec 2
Artisan Rolls 12 ct, $4.99


Nov. 29-Dec 2
Household
Tresanti Adjustable Height Desk, $199.99
Limit 5
Online Only
Martinelli's Sparkling Apple Cranberry Juice, 5 pk


$2.50 off

Town & Country Kitchen Towels, 8 pk, $8.99
Tasso Garlic & Jalapeno Double Stuffed Olives
$1.80 off
Limit 2
Cuisinart Immersion Blender, $19.99


Limit 5

Kirkland Signature Elegant Plastic Plates, 50 ct
$3 off
Limit 2
Cuisinart Vertical Belgian Waffle Maker, $29.99


Limit 5

Vanity Fair 3 ply Napkins, 240 ct
$2.90 off
Limit 2
JuiceBox Pro 40 AMP Electric Vehicle Charging Station EVSE with JuiceNet, $499.99
Limit 2
Online Only
Dynamic Lugano 3 person Low EMF Far Infrared Sauna, $1399.99
Limit 3
Online Only
True Glow by Conair Sonic Facial Brush with UV Sterilizer, $34.99
Kirkland Signature 680 Thread Count 6 pc Sheet Set, $59.99
Shark DuoClean LiftAway Upright Vacuum with Self Cleaning Brushroll, $199.99
Blackstone Queen Set 12″ Memory Foam Mattress and Platform Bed, $549.99
Limit 5
Online Only
Waterpik Ultra Plus and Cordless Water Flosser Combo Pack, $74.99


Limit 5

Lasko Ceramic Tower Heater, $32.99


Limit 5

Ridgewood Leather Pushback Recliner, $599.99


Online Only

Build A Bear Workshop 4 pk $25 egift cards, $69.99


Online Only

Dyson Cyclone V10 TotalClean+ Cord Free Stick Vacuum, $349.99
Limit 5
Early Start Online Only Nov. 28th
In Store Nov. 29-Dec 2
Dyson Pure Hot + Cool Link, $374.99
Limit 5
Early Start Online Only Nov. 28th
In Store Nov. 29-Dec 2
Dyson Ball Pro+ Upright Vacuum, $239.99
Limit 5
Early Start Online Only Nov. 28th
In Store Nov. 29-Dec 2
LG All in One Wi-Fi Enabled 2.3 cu ft Washer and Electric Ventless Steam Dryer with Allergiene $300 off
Limit 5
Early Start Online Only Nov. 28th
Walton 56″ 3 in 1 TV Stand, $174.99
Limit 10
In Store Nov. 29-Dec 2
Whirlpool 18 cu ft 28″ wide top Freezer Refrigerator with Freezer Temperature Control in Fingerprint Resistant Metallic Steel $190 off
Limit 5
Early Start Online Only Nov. 28th
Online Nov. 29-Dec 2
Electronics
Ion Pathfinder 3 Bluetooth, $119.99
Limit 5
Online Only
Samsung 75″ Class 6 Series 4K UHD LED LCD TV, $749.99


Limit 3

Samsung 55″ Class Q7D Series 4K QLED LCD TV, $999.99
Limit 3
Online Only
Samsung 65″ Class 8 Series 4K UHD LED LCD TV, $779.99


Limit 3

Samsung 65″ Class 6 Series 4K UHD LED LCD TV, $499.99
Limit 3

Samsung 55″ Class Q6D 4K QLED LCD TV, $699.99


Limit 3

Samsung 55″ Class 6 Series 4K UHD LED LCD TV, $349.99
Limit 3

Samsung 50″ Class 6 Series 4K UHD LED LCD TV, $279.99


Limit 3

Samsung 43″ Class 6 Series 4K UHD LED LCD TV, $299.99


Limit 3

Samsung Galaxy TAB A 8″, $109.99


Limit 5

Samsung Galaxy Active 2 Smartwatch, $239.99


Limit 5

Samsung Galaxy Tab A 10.1″ 128GB Tablet, $199.99


Limit 5

Samsung 32″ Class 1080p FHD Curved Monitor, $159.99


Limit 3

Samsung 32″ Class 4K UHD Curved Monitor, $319.99


Limit 3

Samsung 27″ Class 1080p FHD Curved Monitor, $139.99


Limit 3

Verizon Samsung Galaxy S10 , $429.99


Limit 5

Vizio 75″ Class PX Series 4K Quantum Color LED LCD TV, $1699.99


Limit 3

Vizio 75″ Class PX Series 4K Quantum Color LED LCD TV, $1699.99


Limit 3

Samsung 43.3″ 5.1 Channel Soundbar with Wireless Subwoofer and Harman Kardon, $269.99


Limit 5

Vizio 70″ Class M Series 4K UHD Quantum Color LED LCD TV, $699.99


Limit 3

Sony Noise Canceling Wireless Headphones, $129.99


Limit 5

Vizio 65″ Class V Series 4K UHD LED LCD TV, $399.99


Limit 3

Sony 65″ Class X850G Series 4K UHD LED LCD TV, $899.99


Limit 3

Vizio 36″ 5.1 Channel Soundbar with Wireless Subwoofer, $149.99
Vizio 36″ 5.1.2 Home Theater Sound System and Subwoofer with Doby Atmos, $299.99
LG 77″ Class C9 Series 4K UHD OLED TV, $4949.99
Limit 3
Online Only
LG 65″ Class B9 Series 4K UHD OLED TV, $1999.99
Limit 3
Online Only
LG 65″ Class C9 Series 4K UHD OLED TV, $2249.99


Limit 3

LG 75″ Class 8 Series 4K UHD LED LCD TV, $999.99
Limit 3

LG 55″ Class C9 Series 4K UHD OLED TV, $1449.99


Limit 3

LG Gram 17″ WQXGA Ultra Lightweight Laptop, $1099.99


Limit 5

LG 86″ Class 8 Series 4K UHD LED LCD TV, $1949.99


Limit 3

LG UltraGear 27″ Class 1080p FHD IPS Gaming Monitor, $179.99


Limit 5

Apple MacBook Pro 13.3″ with Touch Bar , $1499.99
Intel Core i7 Processor
8GB Memory
256GB SSD
Microsoft Surface Pro Bundle, $799.99
10th Generation Intel Core i5 Processor
8GB Memory
128GB SSD
Fitbit Versa 2 Smartwatch Bundle
$50 off
Limit 5
Sonos Play 1 Wi-Fi Speaker, 2 pk, $229.99


Limit 5

Microsoft Surface Go Bundle, $399.99
4GB Memory
128GB SSD
Limit 3
Online Only
3D Insight Gaming Chair, $129.99


Limit 10

Dell Inspirion 15.6″ 5000 Series 1080P Touchscreen Laptop, $599.99
8GB Memory
512GB SSD
HP 14″ 1080P Chromebook Bundle, $199.99
4GB Memory
64GB Storage
Limit 5
Ring Stick Up Camera Battery, 3 pk, $379.99


Limit 2

Ring Video Doorbell 2 with 1 Year Protect Plus, $129.99
Limit 2

Samsung Chromebook Plus V2 12.2″ 1080p Touchscreen, $299.99
4GB Memory
64GB Storage
Limit 5
Online Only
HP Pavilion 15.6″ 1080p Touchscreen Laptop, $599.99
12GB Memory
1TB Hard Drive
Limit 5
Online Only
MSI GE75 Raider 17.3′ 1080p 144HZ Laptop, $1199.99
16GB Memory
1TB Hard Drive + 512GB SSD
LIMIT 5
Online Only
Dell Inspiron 3000 Series 15.6″ 1080p Touchscreen Laptop, $479.99
12GB Memory
512GB SSD
Limit 5
Online Only
Dell XPS 15 4K UHD Touchscreen Laptop 32GB 1TB SSD, $1849.99
Limit 5
Online Only
UE Megaboom Remix Bluetooth Speaker, $99.99


Limit 5

La Crosse Weather Station, $59.99


Limit 5

Duracell 500 Lumens Headlamp 3 pk, $14.99


Limit 5

Netgear Orbi Whole Home Wi-Fi System, 3 pk, $299.99
Seagate 2TB Portable Hard Drive, $54.99


Limit 3

Solar Powered Wireless Backup Camera with 6.8″ Widescreen HD Monitor, $119.99


Limit 2

Whistler D28RSCX HD Dash Camera Bundle, $79.99
Limit 2
Online Only
SafeRacks 4′ x 8′ Overhead Garage Storage Rack and Accessories Kit, $159.99
Limit 5
Online Only 11/22-112/2
Apple AirPods Wireless Headphones $10 off
Thanksgiving Day 11/28
Online Only
Apple MacBook Air 13.3″, $699.99
8GB Memory
128GB SSD
Thanksgiving Day 11/28
Online Only
HP 14″ 1080p Laptop 4GB Memory 64GB Storage, $229.99
Thanksgiving Day 11/28
Online Only
Dell XPS 13″ 4K Touchscreen Laptop, $1399.99
16GB Memory
1TB SSD
Thanksgiving Day 11/28
Online Only
Dell G5 15.6″ 1080p 144Hz Gaming Laptop, $1099.99
16GB Memory
512GB SSD
Thanksgiving Day 11/28
Online Only
LG 32″ IPS Full HD 1080P Monitor, $119.99
Thanksgiving Day 11/28
Online Only
LG 32″ Class IPS Full HD 1080p Monitor, $119.99
Thanksgiving Day 11/28
Online Only
Vizio 70″ Class V Series 4K UHD LED LCD TV, $599.99
limit 5
Thanksgiving Day 11/28
Online Only
LG 24 cu ft. Wifi Enabled French Door Counter Depth Refrigerator in Stainless Steel $700 off
Limit 5
Thanksgiving Day 11/28
Online Only
Apple MacBook Pro 13.3″ with TouchBar, $999.99
8GB Memory
128GB SSD
Limit 2
Early Start Online Only Nov. 28th
In Store Nov. 29-Dec 2
Apple iMac 27″ with 5K Retina Display $330 off
8GB Memory
1TB Fusion Drive
Limit 2
Early Start Online Only Nov. 28th
In Store Nov. 29-Dec 2
HP Pavilion 15.6″ 1080P Touchscreen Laptop, $799.99
16GB Memory
1TB HDD + 256GB SSD
Limit 5
Early Start Online Only Nov. 28th
Online Only
HP Pavilion 14″ x 360 1080P Touchscreen 2 in 1 Laptop, $549.99
8GB Memory
256GB SSD
Limit 5
Early Start Online Only Nov. 28th
In Store Nov. 29-Dec 2
Lenovo Flex 14″ 2 in 1 1080P Touchscreen Laptop, $649.99
16GB Memory
512 Solid State Drive
Limit 5
Early Start Online Only Nov. 28th
Online Only
Lenovo Legion Y545 15.6″ 1080P Gaming Laptop, $999.99
16GB Memory
1TB Hard Drive + 512GB SSD
Limit 5
Early Start Online Only Nov. 28th
In Store Nov. 29-Dec 2
Lenovo C340 11.6″ Touchscreen 2 in 1 Chromebook, $229.99
4GB Memory
64GB SSD
Limit 6
Early Start Online Only Nov. 28th
Online Only
HP Omen Gaming Desktop, $749.99
16GB Memory
1TB Hard Drive +256GB SSD
Limit 5
Early Start Online Only Nov. 28th
In Store Nov. 29-Dec 2
Bose SoundSport Pulse Wireless Headphones, $99.99
Limit 5
Early Start Online Only Nov. 28th
In Store Nov. 29-Dec 2
FitBit Charge 3 Bundle, $89.99
Limit 5
Early Start Online Only Nov. 28th
Online Only Nov. 29-Dec 2
Boise Noise Canceling Wireless Headphones, $269.99
Limit 5
Early Start Online Only Nov. 28th
In Store Nov. 29-Dec 2
Dell Inspiron 5000 Series 23.8″ 1080P Touchscreen All in One, $499.99
Limit 5
Early Start Online Only Nov. 28th
Online Only Nov. 29-Dec 2
GoPro HERO7 Black Action Camera Bundle $30 off
Limit 3
Early Start Online Only Nov. 28th
In Store Nov. 29-Dec 2
Nikon D3500 DSLR Camera 2 Lens Bundle, $399.99
Limit 3
Early Start Online Only Nov. 28th
In Store Nov. 29-Dec 2
Dell XPS 13 13.4″ 1080P Touchscreen 2 in 1 Laptop, $1299.99
Limit 5
Early Start Online Only Nov. 28th
In Store Nov. 29-Dec 2
Vizio 40″ Class V Series 4K UHD LED LCD TV, $199.99
Limit 5
Early Start Online Only Nov. 28th
In Store Nov. 29-Dec 2
Xbox One S 1TB Bundle *includes 3 month game pass ultimate $100 off
Limit 2
Early Start Online Only Nov. 28th
In Store Nov. 29-Dec 2
Sonos Beam Soundbar "Shadow Black Edition", $299.99
Limit 3
Early Start Online Only Nov. 28th
In Store Nov. 29-Dec 2
Sonos Playbar Bundle with Wall Mount Kit, $529.99
Limit 3
Early Start Online Only Nov. 28th
In Store Nov. 29-Dec 2
Vizio 65″ Class PX Series 4K UHD Quantum Color LED LCD TV, $999.99
Limit 5
Limit 5
Early Start Online Only Nov. 28th
In Store Nov. 29-Dec 2
Samsung 41.7″ 3.1 Channel Soundbar with Wireless Subwoofer, $199.99
Limit 5
Early Start Online Only Nov. 28th
In Store Nov. 29-Dec 2
Sony XB31 Bluetooth Speaker, $79.99
Limit 5
Early Start Online Only Nov. 28th
In Store Nov. 29-Dec 2
Xbox One X 1TB Console Bundle $130 off
Limit 2
Early Start Online Only Nov. 24th

Xbox One X 1TB Console Bundle $100 off
Limit 2
Early Start Online Only Nov. 24th
Segway Ninebot ES3 Kickscooter with Dual Battery, $499.99
Limit 3
Early Start Online Only Nov. 28th
Google Nest Hello Video Doorbell with 6 Month Nest Aware Subscription, $169.99
Limit 2
Early Start Online Only Nov. 28th
In Store Nov. 29-Dec 2
Ario Pro 2 3-Camera Wire Free 1080P Security System 3 pk , $329.99
Limit 3
Early Start Online Only Nov. 25th
In Store Nov. 29-Dec 2
Lorex 8 Channel 4 Camera 5MP DVR Security System with Active Deterrence , $179.99
Limit 3
Early Start Online Only Nov. 28th
In Store Nov. 29-Dec 2
Netgear Nighthawk X6S AC3600 Tri-Band Wi-Fi Router, $129.99
Limit 3
Early Start Online Only Nov. 25th
In Store Nov. 29-Dec 2