This post may contain affiliate links. Read our disclosure here.
I personally think that the preschool stage is one of my favorite. Kids are super into imaginative play, they can have actual conversations with you, and their creativity is endless! At the same time, finding the perfect gift for a preschool may seem difficult since there are so many options out there. This year I'm doing gift guides for each age group, and today I'm sharing the top gifts for preschoolers, or about ages 3-4. Some of these toys would probably also still be great for an older child, and some will also be fun for a younger sibling (provided there are no small pieces).
At this age I love open-ended toys, although there is also a lot of fun to be had in super specific toys that are geared toward a particular child's favorite characters (for example, PJ Masks!).
See all of our 2019 Gift Guides.
Note: All prices listed are subject to change at any time.
2019 Top Gifts for Preschoolers 3-4 Years | Gift Guide
Fisher Price Classics Retro Record Player, $24.30
What could me more fun than introducing a child to a record player? They will love putting records on and manipulating the buttons.

 VTech KidiBeats Drum Set, $14.49
Let your child get their love of drums out now, when you can turn the volume up and down, with this fun little drum set.
Little Live My Real Rescue Pink Scruff-a-Luv, $11.08
It's fun to open a box and not be able to initially see what's inside—especially when what's inside is a cute pink puppy!
VTech Go! Go! Smart Wheels Press & Race Monster Truck Rally, $24.99
Kids this age love anything with wheels, and this race track will provide endless entertainment.
LeapFrog Scribble and Write Tablet, $21.99
Though you never want to push reading and writing on a young child, if they're showing an interest in the alphabet, this is a fun gadget to be able to let them explore the alphabet further.
Melissa and Doug Habitats Reusable Sticker Pad, $4.99
Stickers are fun at any age, but the great thing about these stickers is they're reusable and can be used to create a variety of different outdoor scenes.
ALEX Discover Button Art Activity Set, $14.69
This toy combines fine motor skills with puzzles and colors and lets them match the buttons to create different pictures.
PJ Masks PJ Seeker, $44.99
If you have a child who loves PJ Masks, then this toy is for them! Smaller cars fit inside the larger vehicle, and they can come up with their own scenarios for the characters.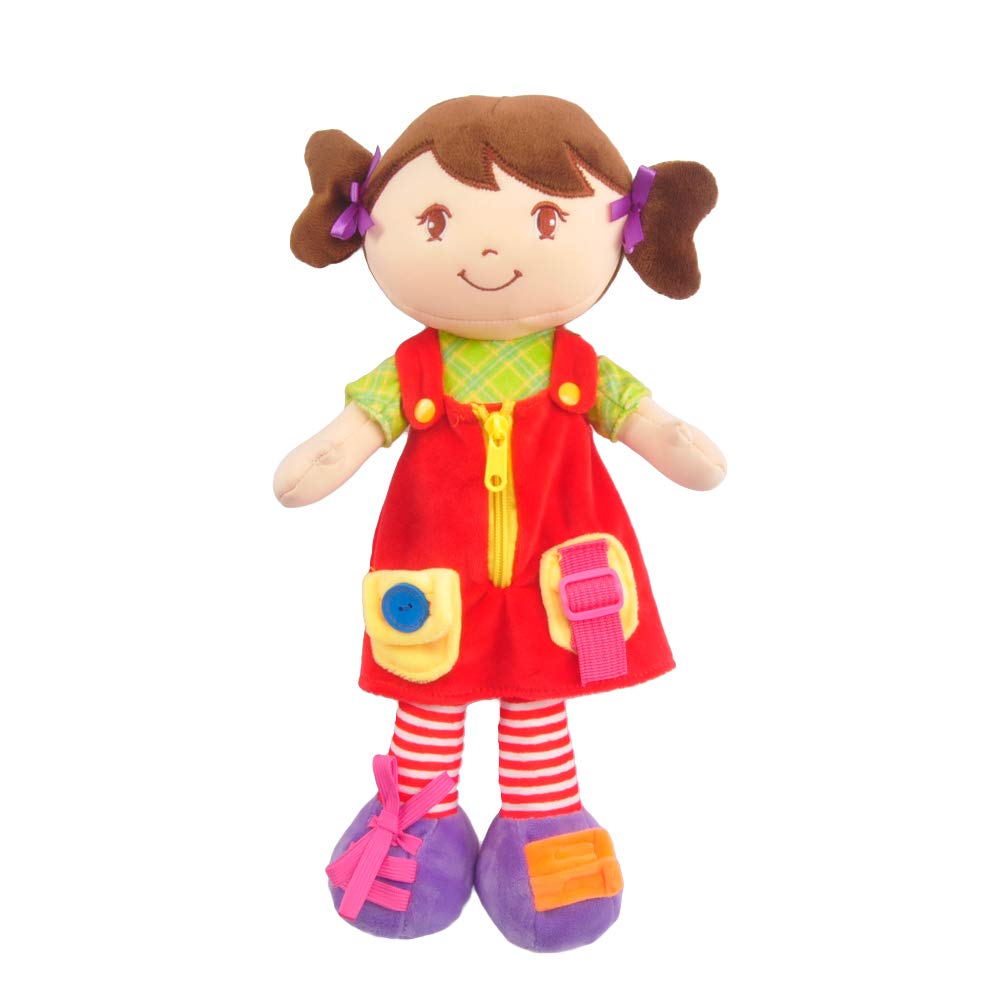 Linzy Plush 16" Doll, $9.49
This sweet little doll could be a new friend for any child, and it also  provides the opportunity to practice zippers, velcro, buttons, and more.
Dyson Toy Ball Vacuum, $26.99
Teach your child early how awesome vacuuming is with this toy vacuum that makes real sounds. Soon, they'll be ready for the real thing!
Hasbro Candy Land Game, $12.99
Some parents are going to hate me for this one, but there's a reason this game is a classic. It's the perfect game for kids who can't read yet and encourages taking turns and how to be a good loser.
Melissa and Doug Blocks and Boards, $17.59
If you have a child who loves puzzles and patterns, this set of colored blocks and boards will provide just the right challenge.

Calico Critters Cozy Cottage Starter Home, $29.99
The Calico Critters line is one I love because the items are durable, adorable, and you can add on to your collection without breaking the bank, making it a perfect toy to grow with your child.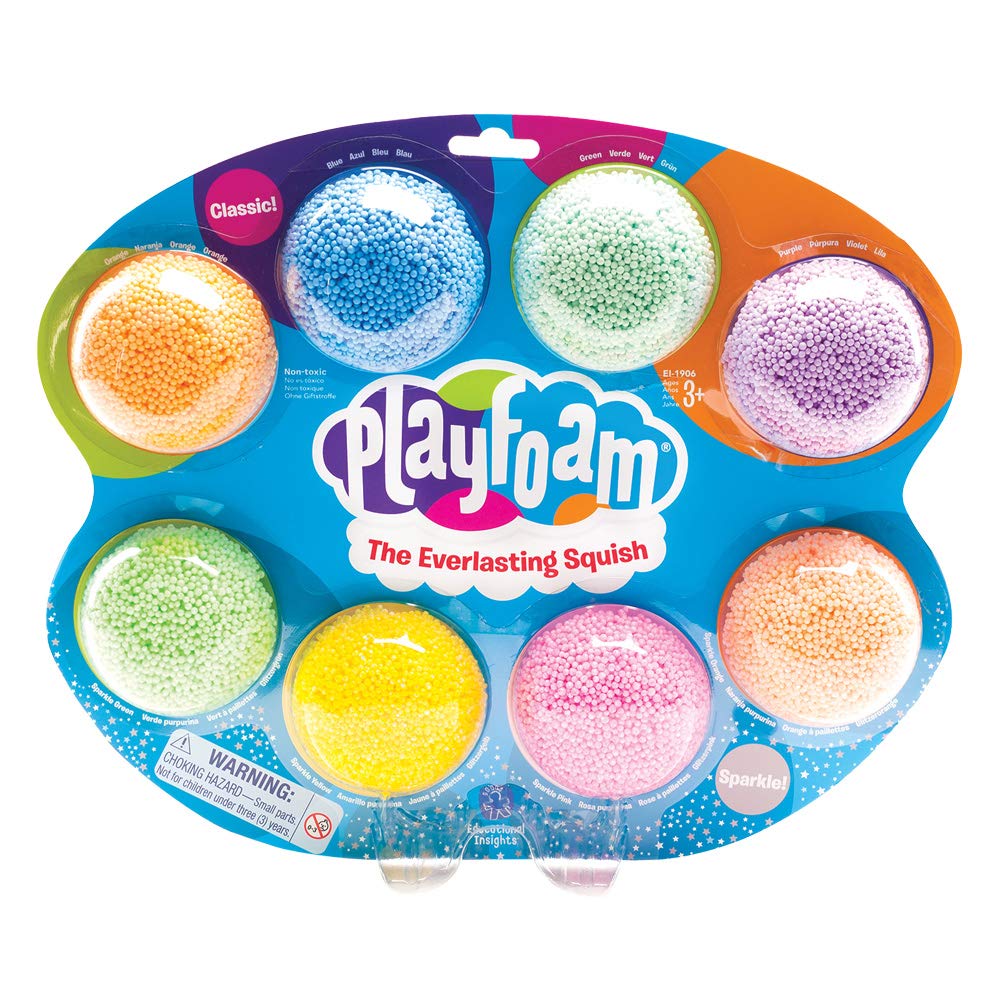 Educational Insights Playfoam, $6.36
Move out of the way, Play-Doh! This playfoam never dries out and sticks to itself, so cleaning up is easy.
Marble Galaxy Marble Run Track Set, $28.82
Probably more suitable for the older end of this age group, there are at least 4 ways to set up this marble run and provide hours and hours of cause-and-effect action.
Little Treasures Matching Letter Game, $17.99
If you have an early ready on your hand, then this could be a great way to encourage letter recognition and some basic spelling skills.
VTech Kidizoom Camera Pix, $29.82
You probably don't want to let your preschooler take a ton of pictures with your smartphone, so why not get them their own camera?
Radio Flyer All-Terrain Balance Bike, $58.99
Balance bikes are all the rage, and for good reason—they can teach your child how to balance so that when they get bigger, they can completely skip the training wheel stage.
Kaqinu Kids Camping Set, $27.19
You may not want your child sleeping alone outside yet, but if you've got a future outdoorsman on your hand, this camping set will be perfect!

LEGO Classic Windows of Creativity Building Kit, $23.99
Some preschoolers will be ready to move on from LEGO Duplo blocks into the real, smaller LEGO bricks. This is the perfect starter set to begin with.

What are you getting your preschooler this year? Let us know in the comments!