This post may contain affiliate links. Read our disclosure here.
Many of us have been finding ourselves spending more time at home, and by this point, you might be running out of activities to help break up the day. No parent should feel the need to entertain their kids all day long, but sometimes coming up with something new or interesting to do can transform an afternoon. I've brainstormed a list of 75 things to do outside that, if nothing else, can serve as inspiration. The list contains ideas for water play, ways to engage with nature, and ideas of things that are usually inside activities but that might be even more fun outside! There's also a printable at the end so that you can refer to it on days when everybody keeps saying they're bored. Happy summer!
75 Things to Do Outside
1. Lay in a hammock
2. Play a board game
3. Read a book
4. Eat a picnic lunch
5. Have a tea party with stuffed animals
6. Do a big puzzle in the driveway
7. Listen to an audiobook
8. Color in coloring books
9. Paint a picture
10. Play with LEGO
11. Set up a tent and play inside it
12. Blow bubbles
13. Draw a picture with sidewalk chalk 
14. Use chalk to draw out an obstacle course
15. Roll toy cars and trucks down the driveway 
16. Eat a homemade popsicle
17. Fly kites
18. Walk the dog
19. Teach the dog a new trick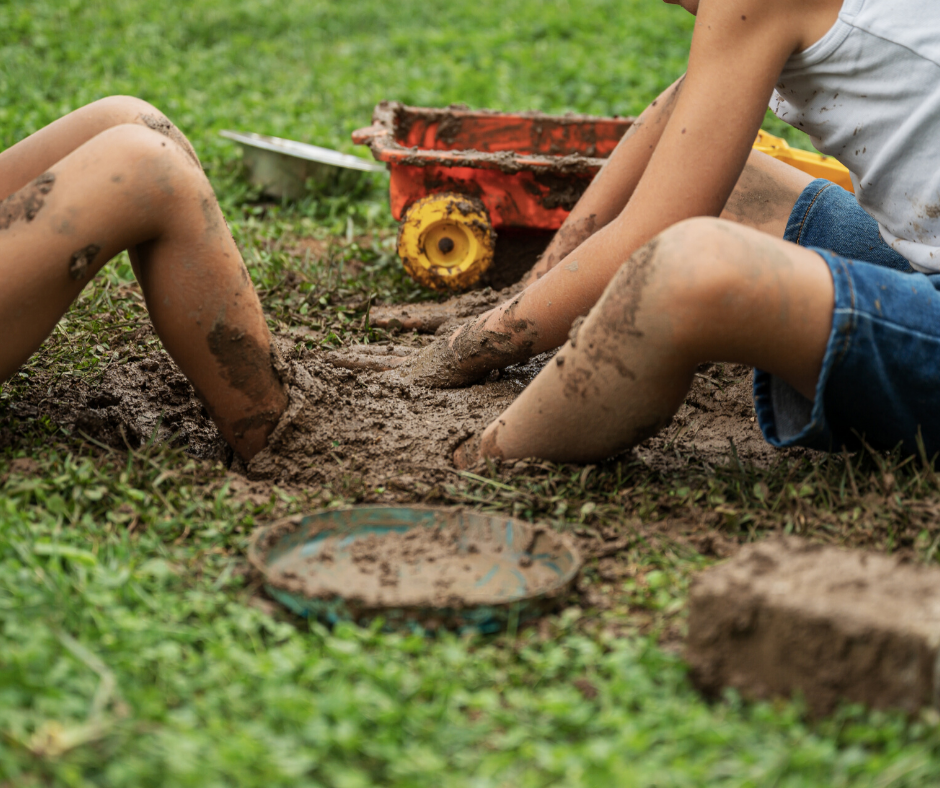 20. Make mud pies
21. Take pictures of items in nature from different angles, and have each other guess what it is
22. Hide a toy and have someone else find it
23. Paint cardboard
24. Film a home movie
25. Make paper airplanes and fly them
26. Make homemade bird feeders
27. Take stuffed animals on a wagon ride
28. Pitch a tent and read books inside
29. Make a lemonade stand
30. Paint on cardboard boxes (flattened or assembled)
31. Paint the driveway, then spray it off
32. Draw a map of your yard or neighborhood
33. Make a fort in the bushes
34. Pick flowers (from your yard)
35. Find rocks and paint them
36. Plant flowers 
37. Look at items under a magnifying glass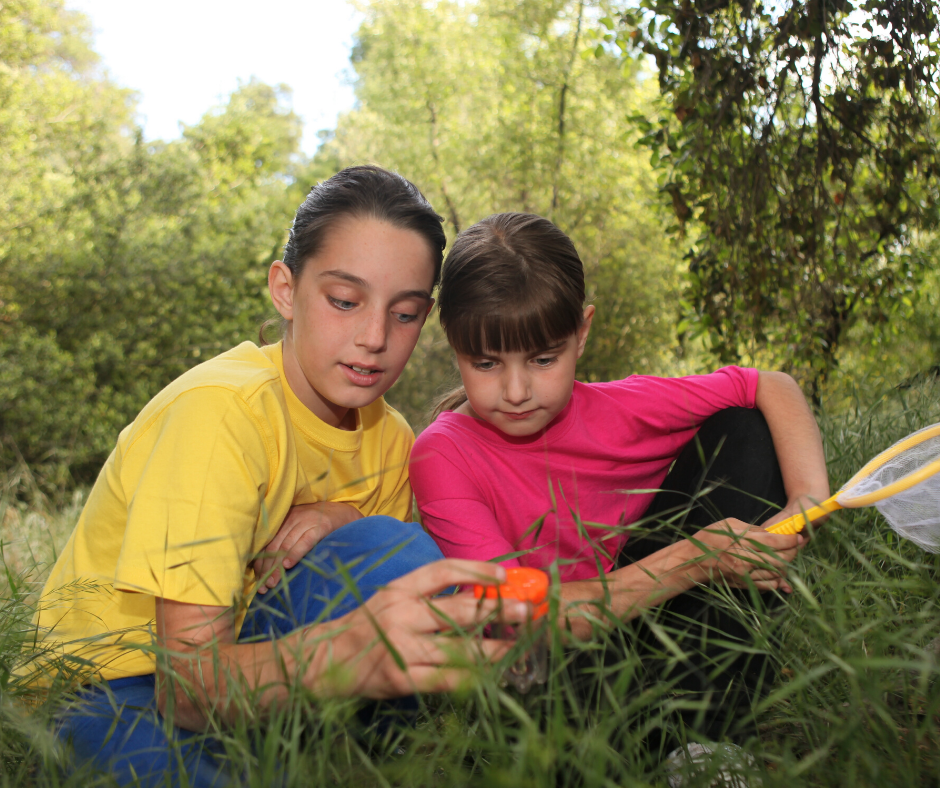 38. Catch bugs
39. Pick weeds in the garden
40. Water the plants
41. Do a nature scavenger hunt
42. Look at clouds
43. Use a binocular to look for and identify birds
44. Use sticks to build a small fort for action figures
45. Make leaf rubbings
46. Play four square
47. Play HORSE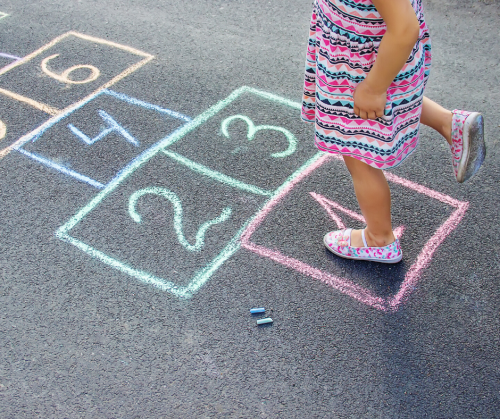 48. Play hopscotch
49. Play hide and seek
50. Play capture the flag 
51. Kick a soccer ball (with homemade goals)
52. Play catch
53. Throw a ball against the side of the house and practice catching
54. Roller blade or roller skate
55. Throw a frisbee back and forth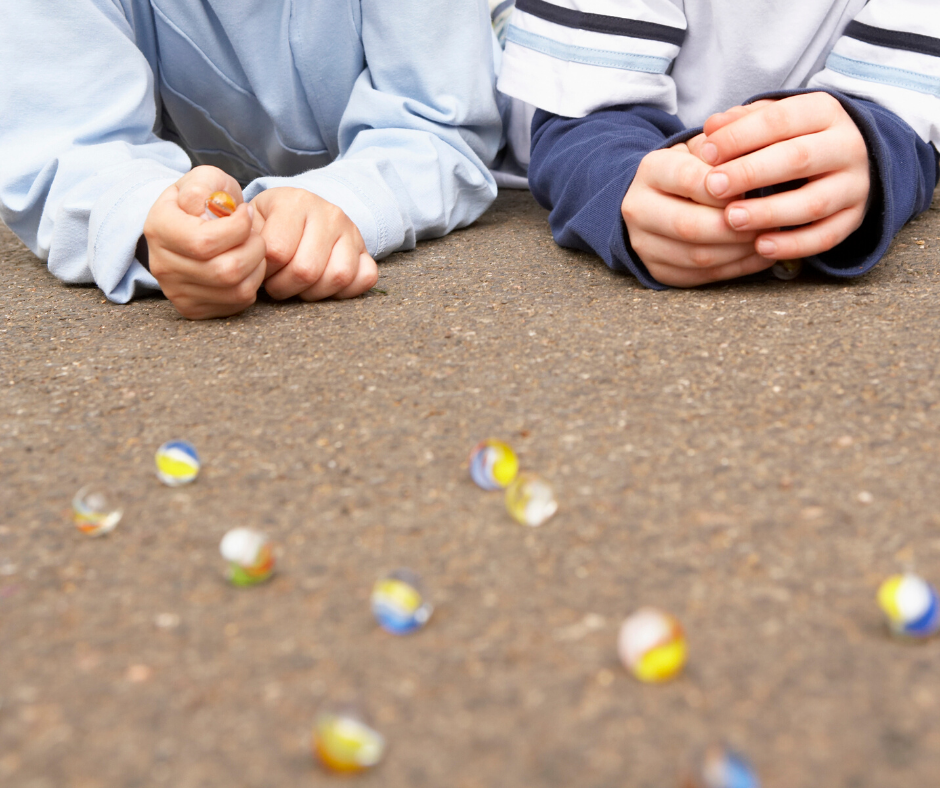 56. Play marbles
57. Play disc golf in your yard with homemade goals
58. Make an obstacle course and time each other
59. Jump on a trampoline
60. Teach yourself how to hula hoop
61. Time how long it takes you to run around the block, then try to beat your time
62. Jump rope
63. Climb a tree
64. Color water and make a pouring station
65. Ride a bike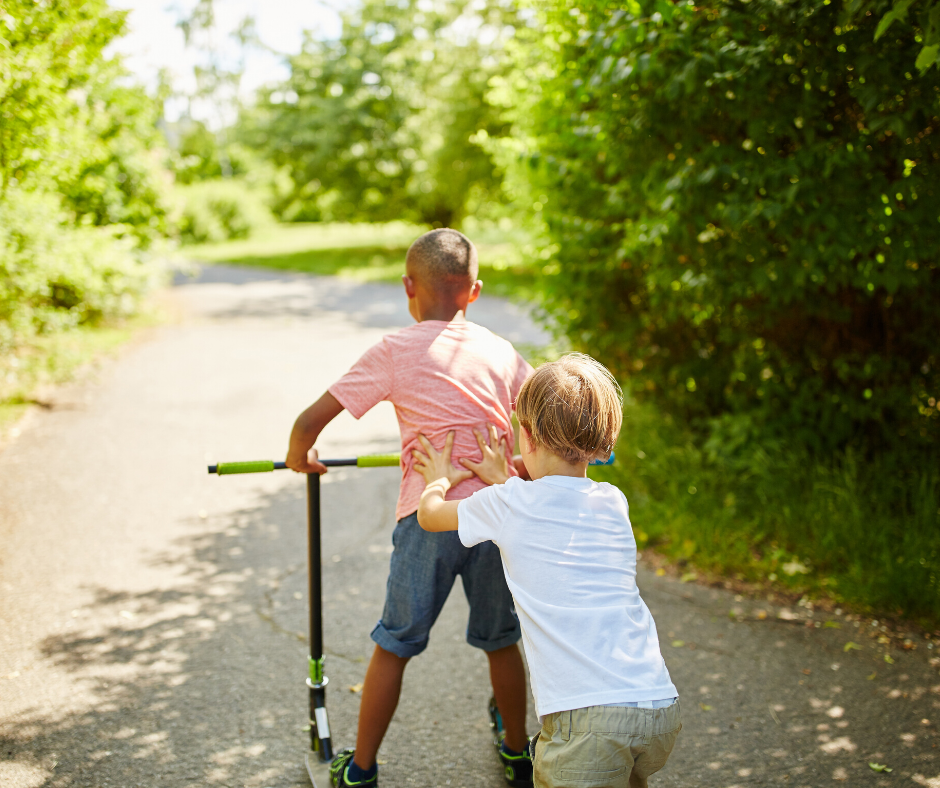 66. Ride a scooter
67. Go on a walk
68. Wash the car (or bikes, etc.)
69. Paint plastic items and then wash them off
70. Jump in puddles after a rainy day
71. Run through the sprinklers
72. Fill up a mini or plastic pool 
73. Make bubble foam 
74. Fill up water balloons and throw them
75. Put water in a spray bottle and spray things
I made a handy printable so you can print out these ideas and give them to your older kids who can read, or just keep it in the kitchen for a reference the next time you're looking for something fun for the kids to do!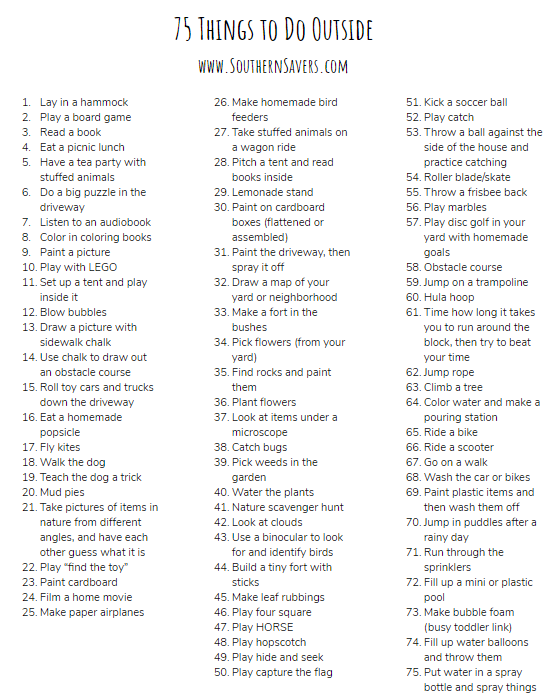 Download the 75 Things to Do Outside Printable!