This post may contain affiliate links. Read our disclosure here.
As you think through getting your budget and finances in order, many people realize their biggest expense is child care. I can totally see the frustration of child care not even being on most financial gurus' budget sheets. However, even in this important category, there are some ways to reduce costs and even find tax savings that you may be missing out on. These 10 ways to save on child care will hopefully help you find at least one small way to cut costs.
One note before we go any further: Please keep in mind that I'm a work-at-home mom who is homeschooling my kids. We are all in different walks of life, so please don't jump in and say that you should just stay home. I'll be the first to admit it's not for everyone, and  some families cannot afford to live on one income.
10 Ways to Save on Child Care
Tax credits and tax breaks
This is one of the biggest tax breaks for child care. As long as you and your spouse (or just you if you file single) were working or looking for work, you can get a tax credit equal to 35% of the amount you paid for their childcare.  This is up to $3,000 for one child or $6000 for multiple children.  There are some rules to know, so read up to make sure you qualify.
Another tax break is asking if your employer offers a dependent care flexible spending account. You can put money in this account pre-tax each month to help pay for child care expenses. The money doesn't even have to stay in the account long; just take it out of each paycheck and then pay the daycare with the account.  You can put up to $5,000 per year in the account which would save an average family $500-$750 in taxes.
Ask for daycare discounts
Many offer multiple children or large group discounts (if your work offers a partnership or discount to certain places). You'll even find discounts for paying in cash or check over a credit card (one in our town offers 3% off).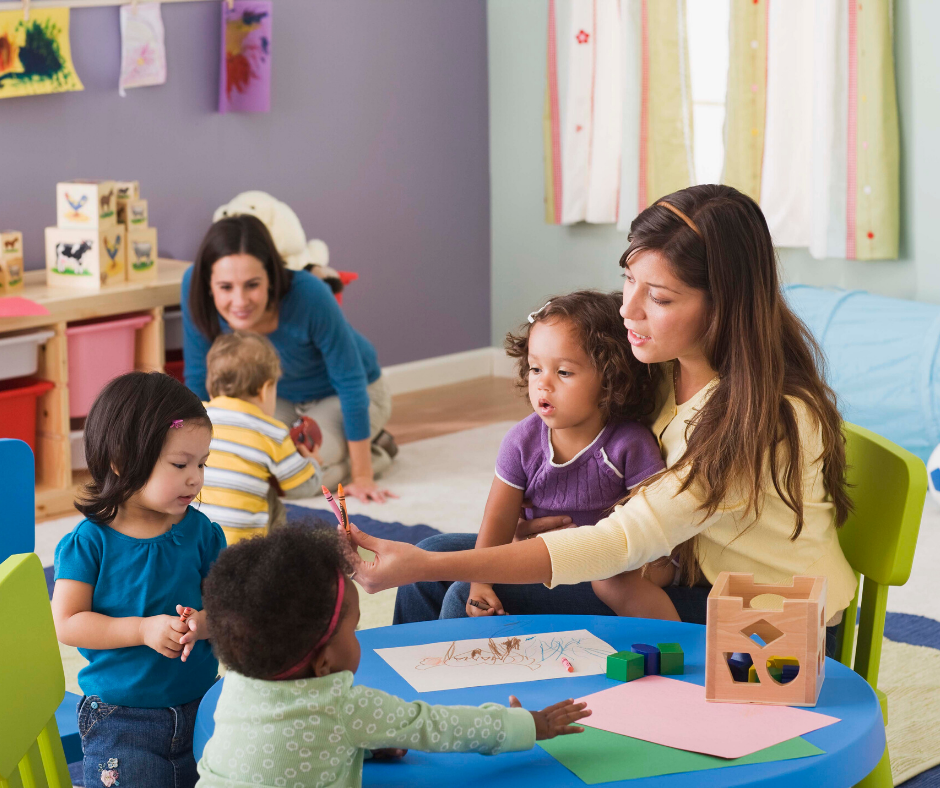 Barter for daycare discounts
If your dream daycare is way out of the budget, see if you can do part-time work there to help offset the cost.
Look into half-day programs
This is a little complicated, but some parents use one program for the first half of the day and then at lunch time move their kids to an afternoon daycare.  I've seen other parents do this same concept for summer daycare savings, moving kids from one vacation Bible school to another. A half-day program runs on average $200 a month.
Look into church daycares
These tend to be cheaper than stand-alone programs, mostly because they are usually non-profit. In my area, the average is $600 a month, a savings of $200 a month over a for-profit company.  They are still fully accredited programs and teachers and fully licensed.
Look into co-ops
This is perfect for anyone working part-time. You can trade child care hours with other moms (or even just date night trading for a time out without paying a babysitter). You work Monday and Wednesday, they work Tuesday and Thursday, and neither of you has to pay a dime for child care.  Throw in a few other mamas and you could get this going with only one day per week for each of you.
Try rearranging your schedule
See if you and your husband can work different hours and therefore not need daycare. This has marriage ramifications, though, so make sure you are both cool with the plan. Or just ask your boss if they might be okay with flexible schedules or working from home a few hours a week.
In-home daycares
This is probably the most overlooked option and the cheapest. If your neighbor is a stay-at-home mom of 2 with kids around the ages of your kiddo, just ask. Would she be up for you paying her $125 a week? That's $500 a month she didn't have and she's already home. This is also a great option for after school care. A good friend of mine took care of an extra kiddo every afternoon until their mom got off for $50 per week. Keep in mind, though,  that one mama can only handle so many kids.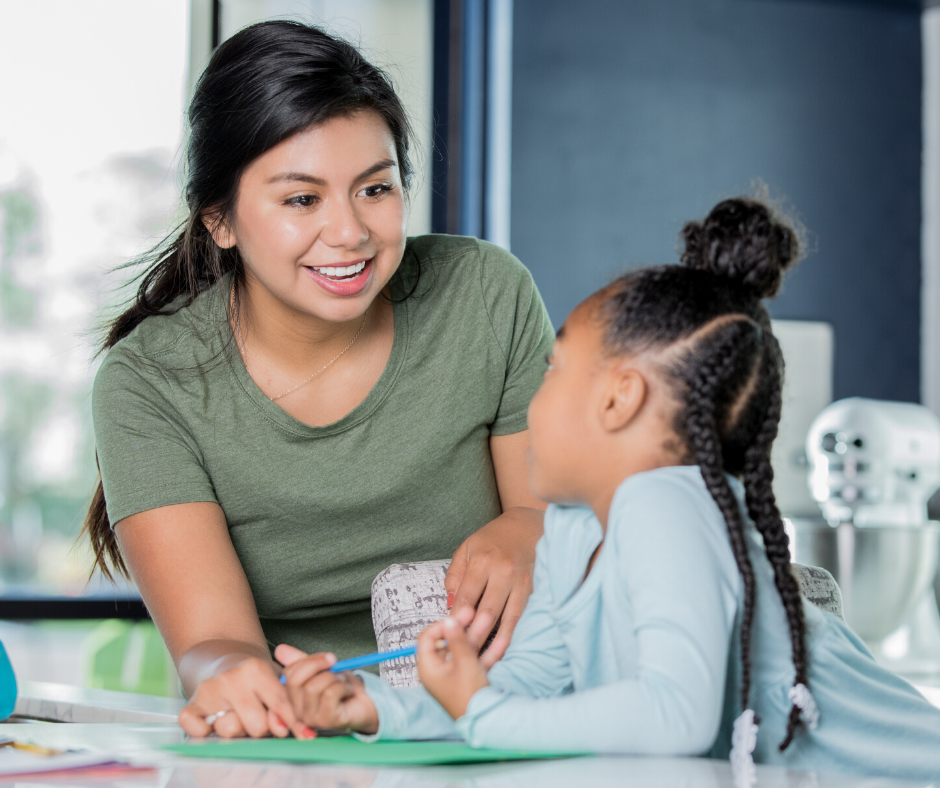 Bring in an au-pair
Who wouldn't want to travel to foreign countries and take care of kids? You provide room & board and a weekly stipend.  The average weekly cost of an au-pair is $361 and most can watch up to 5 children for the same price. If you have 2+ kids this is a deal over daycare.  Legally, they can only work 45 hours a week, but if you work less than that, you have a weekend babysitter as well.  One other benefit of an au-pair is that you don't miss work when your kids are sick!
Public school options
If you have a 4-year old, see if your school district offers a K-4 program. This is offered at the elementary school you are zoned for and goes for the full school day following the school schedule. In some cases, this program is free to you, though in others you can pay on average $150 a week. You would still need afterschool care if you work till 5.  After school care is around $45 per week.
Do you have any other ways you save on child care? Let us know in the comments!
See more tips on how to create a budget!