This post may contain affiliate links. Read our disclosure here.
Do you know someone who is always working on do-it-yourself projects or crafts? Are you having trouble figuring out what to get them for Christmas? There are so many options that will make for both fun and practical gifts.
Here is a list of the top gifts you can get for the crafter or DIYer.
Top Gifts for the Crafter or DIYer: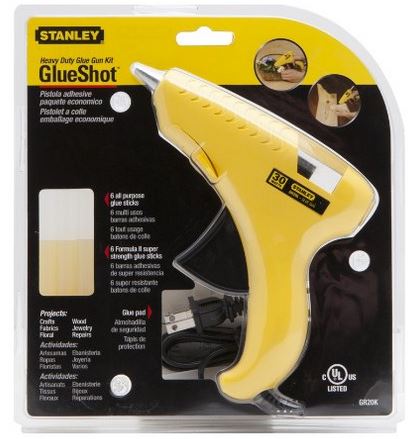 Every crafter needs a hot glue gun! This Stanley hot glue gun has good reviews, heats up quickly, and includes 12 glue sticks.
There are so many projects around the house that require drilling. This Dewalt cordless drill is a classic and has great reviews. It's a tool that will often be used.
Cutting mats are great tools for quilters, sewing projects, calligraphy, and more. This Alvin mat includes straight and diagonal lines and is self-healing. And if you're going to be using your mat, you'll need a rotary cutter. They're more precise and efficient than scissors.
If you're working on a lot of DIY projects, chances are that you'll need to saw something. This hand saw includes SharpTooth technology and cuts 50% faster than conventional saws.
Every time I'm working with a spray paint can, I get paint all over my fingers and my hands are whatever that color was for days. This can-gun uses a full-grip trigger to make for effortless spraying (and cleaner hands).
I know that sewing machines are on the pricier end of the products on this list, but there are so many crafters who dream of owning a good one. This Brother sewing machine includes an LCD display, automatic needle threader, an oversized table, and lots more.
Sanders are perfect for refinishing furniture. The random orbit action makes for a faster and smoother sanded area. This sander includes a dust collector for a cleaner and safer work environment.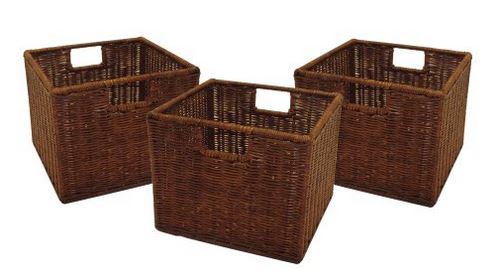 If you're a crafter, chances are that you have a lot of random items that don't really have homes in your house. Storage baskets like these are great for organization (and they're pretty, too).
We use a step ladder at home all the time. A lot of times we're using it simply to get items from the top shelf in the pantry or closet, but it's great for getting to that project that's just out of reach (hanging curtains, hanging picture frames, etc.).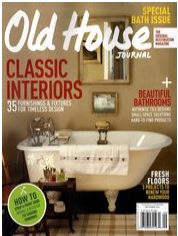 You can get tons of design and project inspiration from home magazines. There are lots of different ones to choose from, but some of my favorite are Southern Living, Old House Journal, and HGTV.
See more gift guides!