This post may contain affiliate links. Read our disclosure here.
I love my wooden cutting board. I use it every single day. But that constant use can really make it dirty, even with regular wiping. This simple tip is an easy way to give it a deep clean and make it super fresh!
You'll use two basic ingredients: half a lemon and some coarse salt. The lemon will help deodorize and the salt really gives the board a good scrubbing.
You'll be surprised how much grime you end up wiping off at the end!
Notes:
– This method will get your board looking pretty and smelling nicely, but it should be noted that it won't kill all the germs on the board. If that's what you're looking to do, it might be good to do some additional reading on sanitizing your board.
-A mineral oil or beeswax is great to apply periodically after cleansing your board. It keeps it hydrated and will give it a longer life.
How to Clean a Wooden Cutting Board: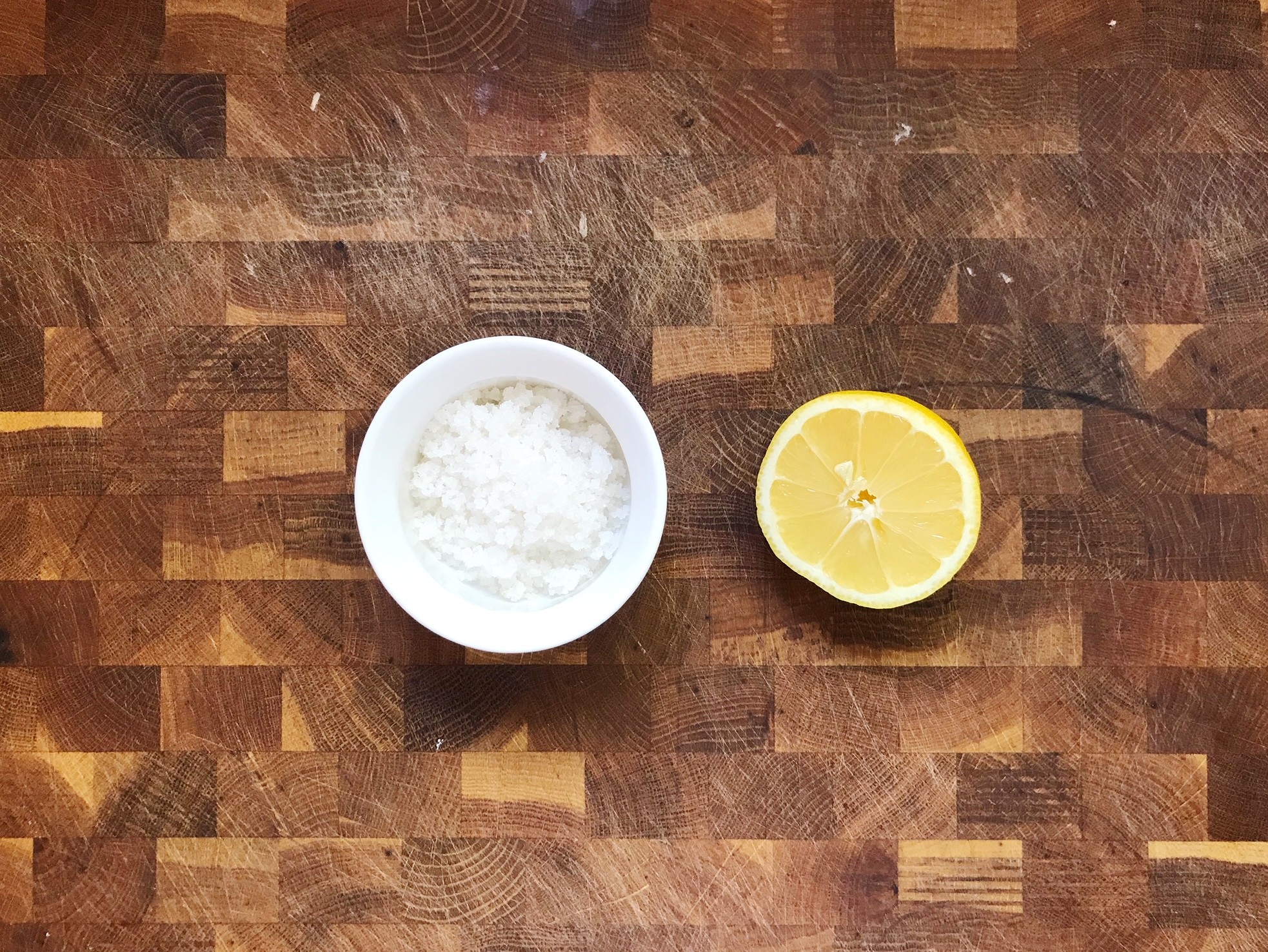 what you'll need:
-coarse salt
-half a lemon
-a kitchen scraper (this tool isn't necessary, but if you have one, it's great at removing the excess at the end. if you don't have one, try a metal spatula or anything with a firm straight edge)
-a warm, damp kitchen towel
1. Sprinkle a good amount (a handful or so) of coarse salt over your board.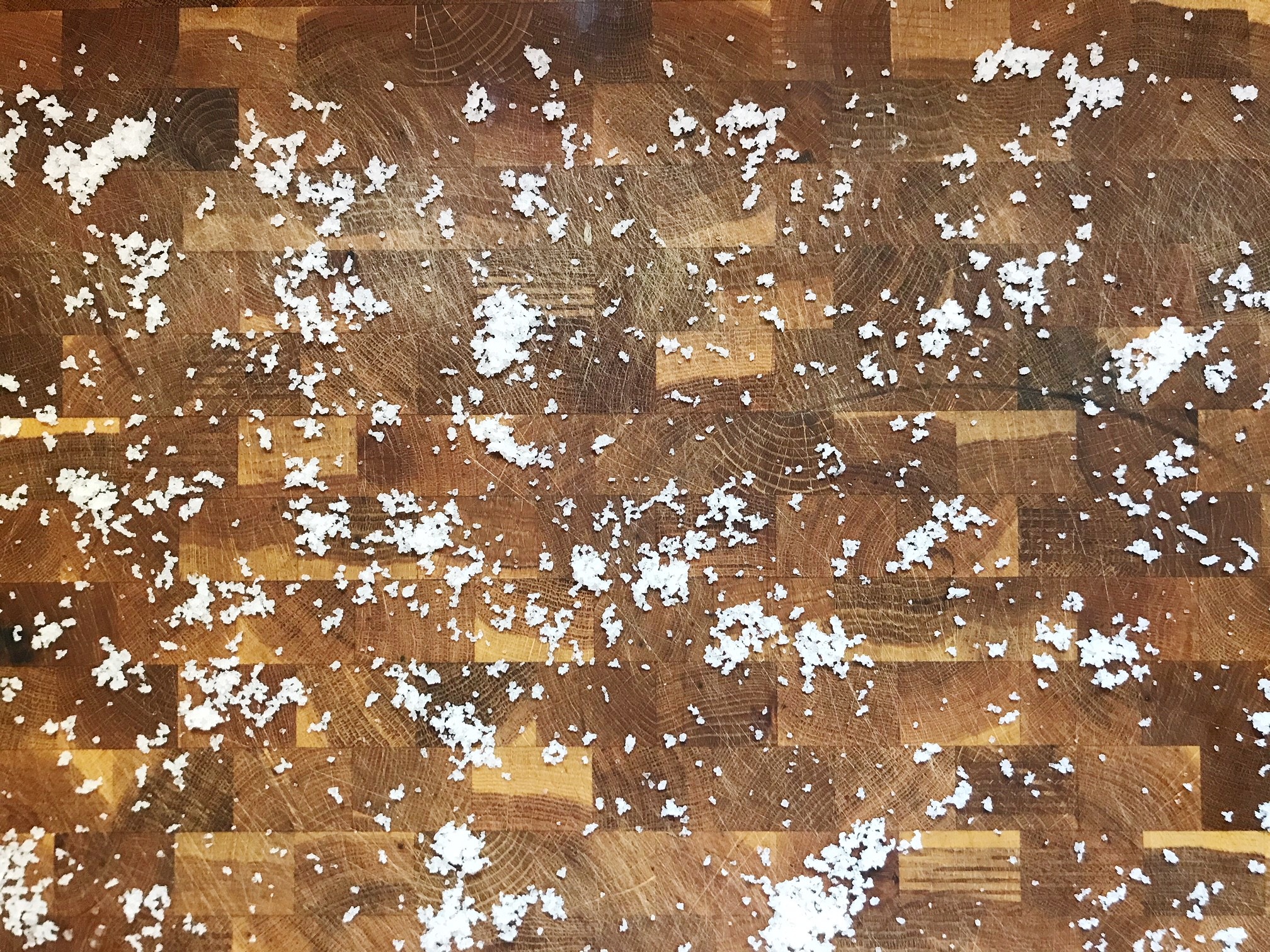 2. Place the lemon cut side down on the board and begin pressing down in circles. Move around the board, gently squeezing the lemon as you make circular motions so the juices are released as you move.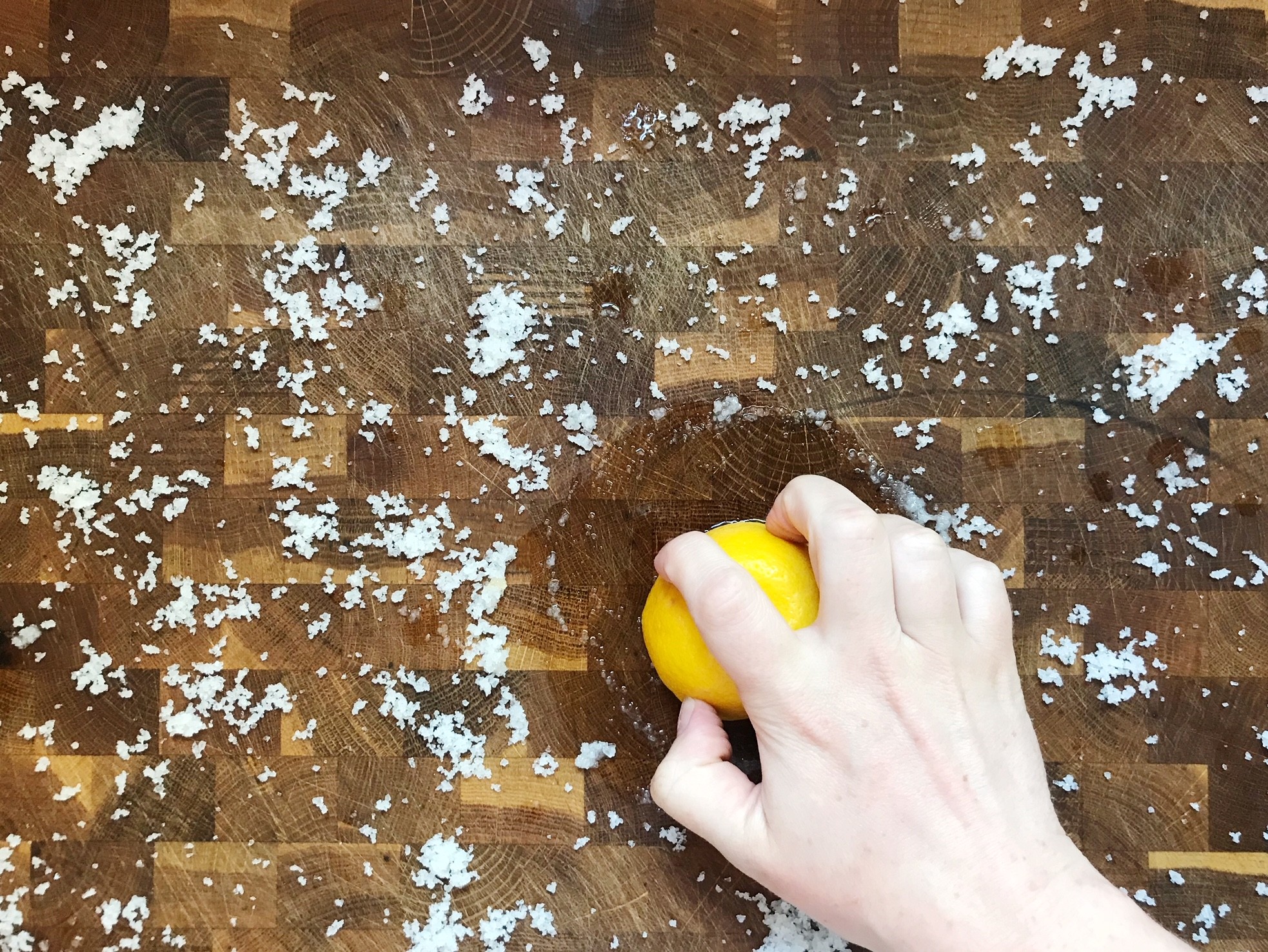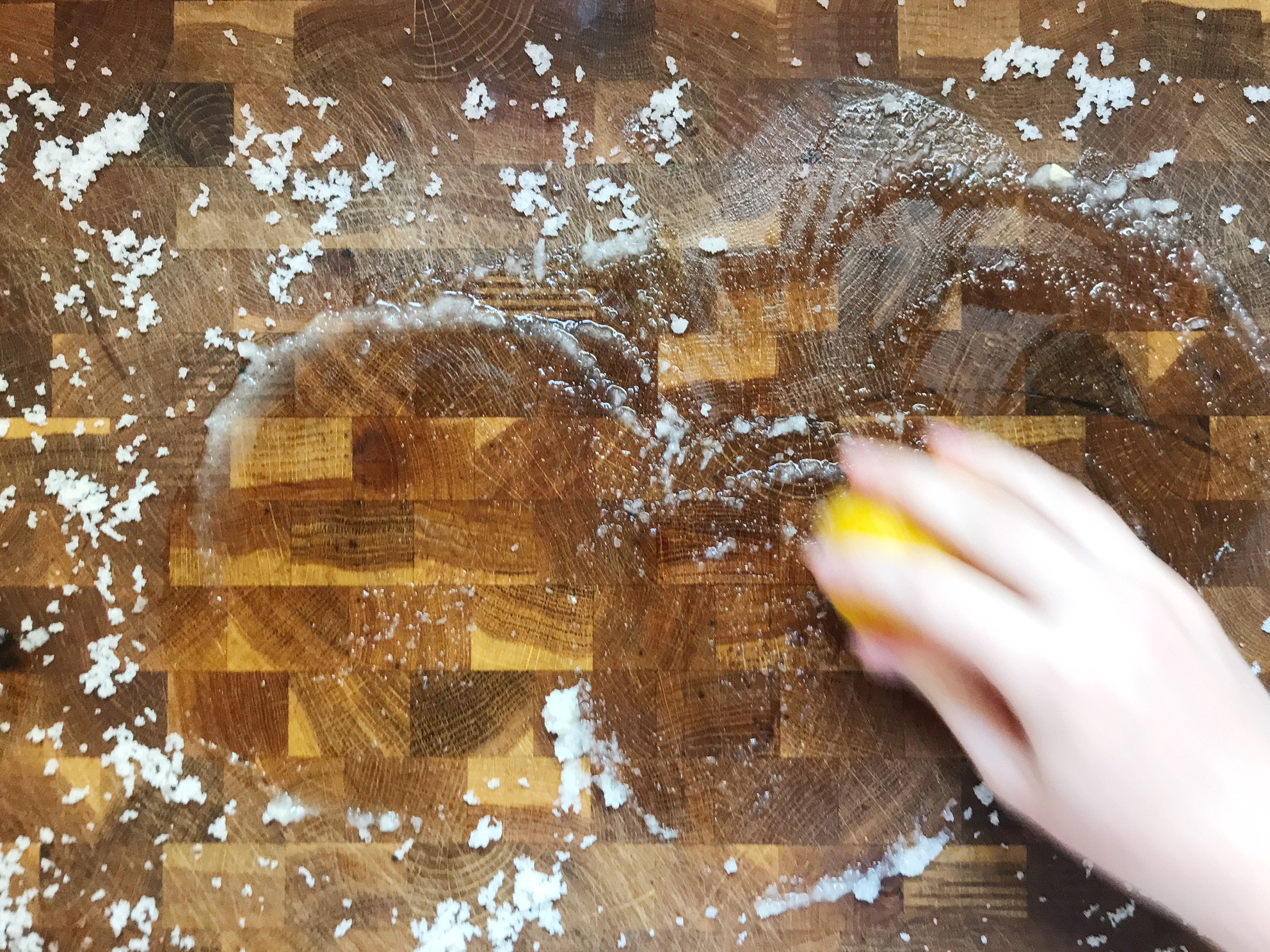 3. After a good, thorough scrubbing, allow the lemon juice and salt to sit for about 5 minutes.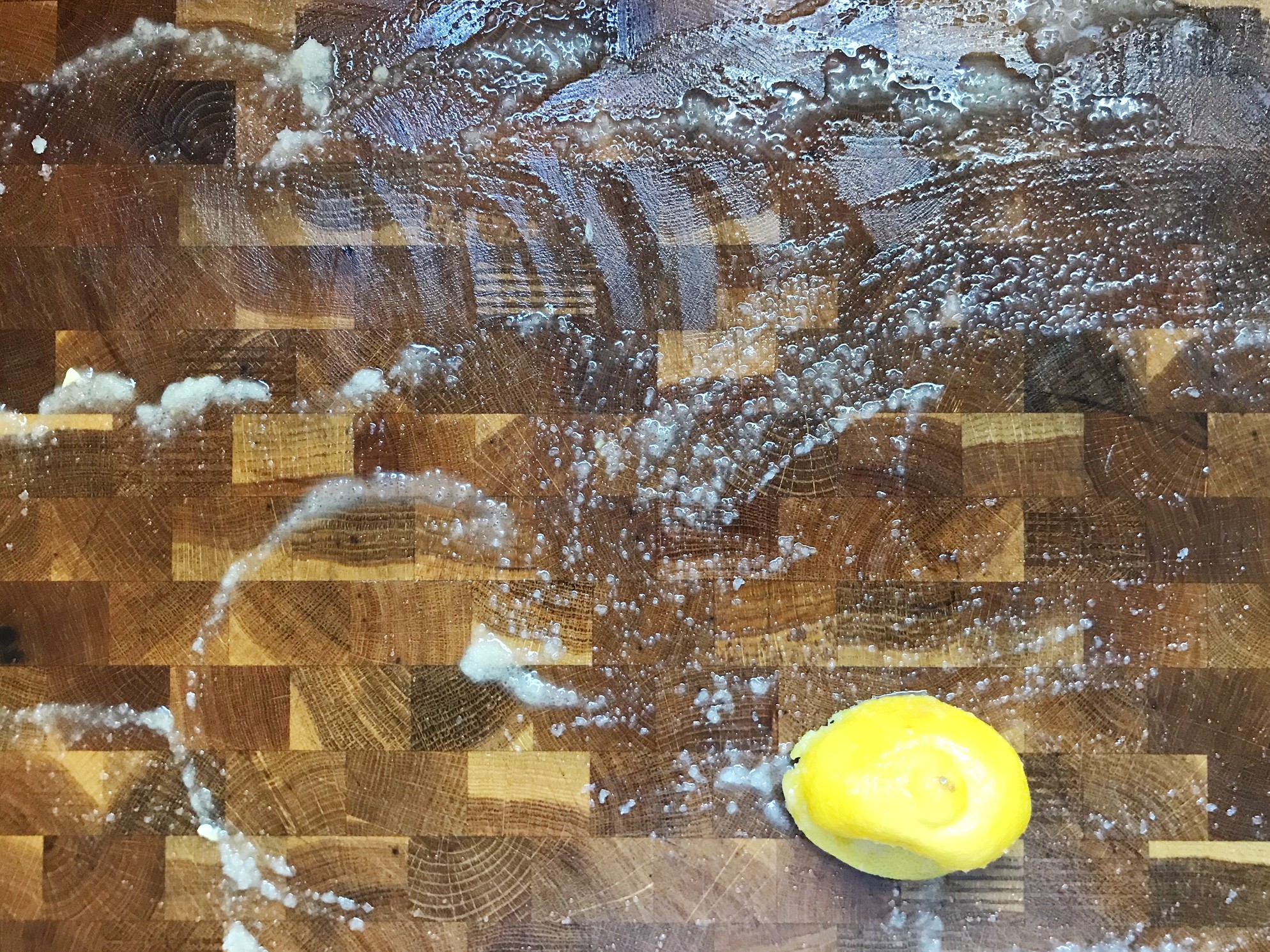 4. Use the scraper to scrape off all the excess liquid (I like to do it into a bowl and then discard).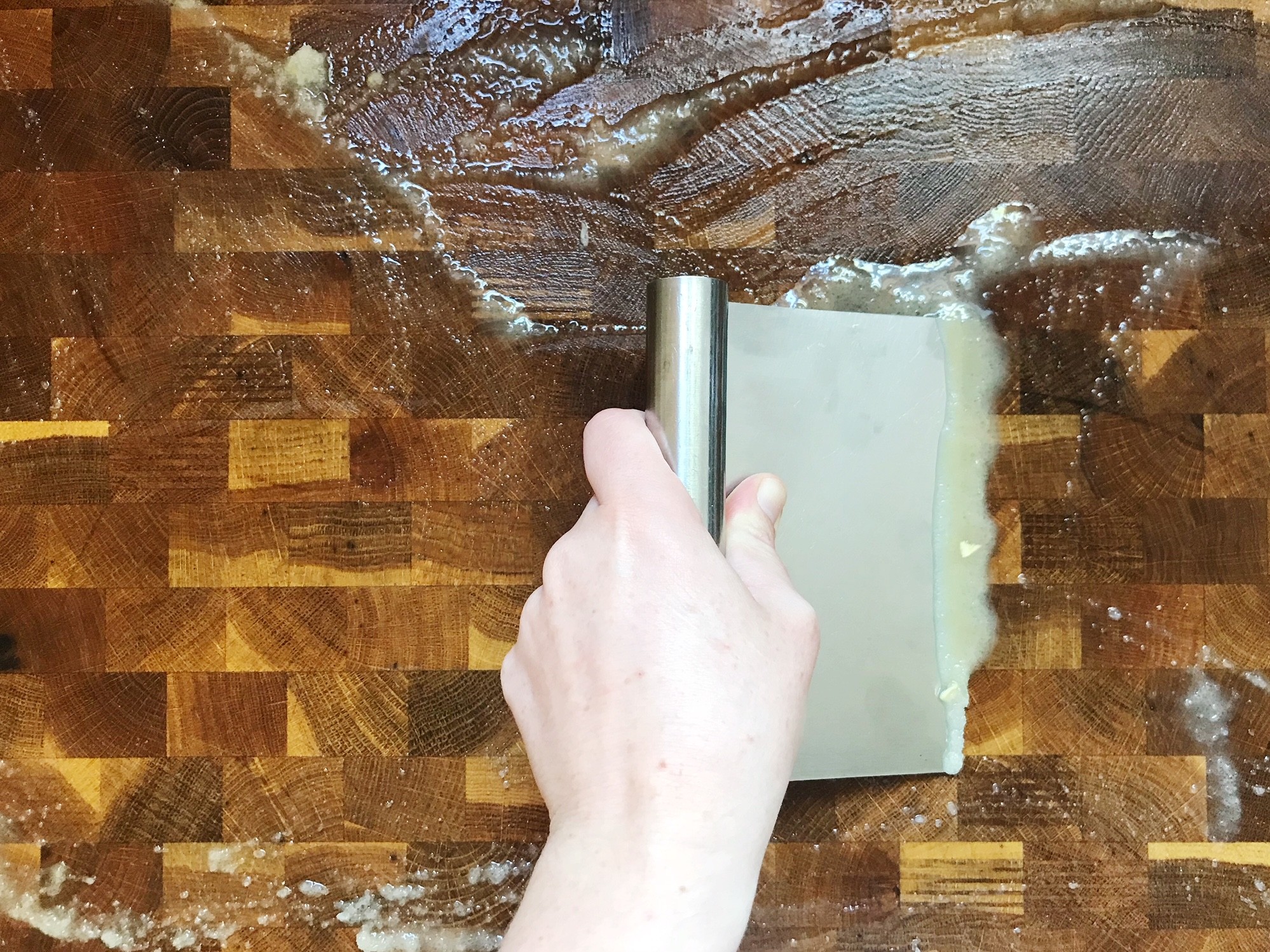 5. Wipe your board down with the damp towel.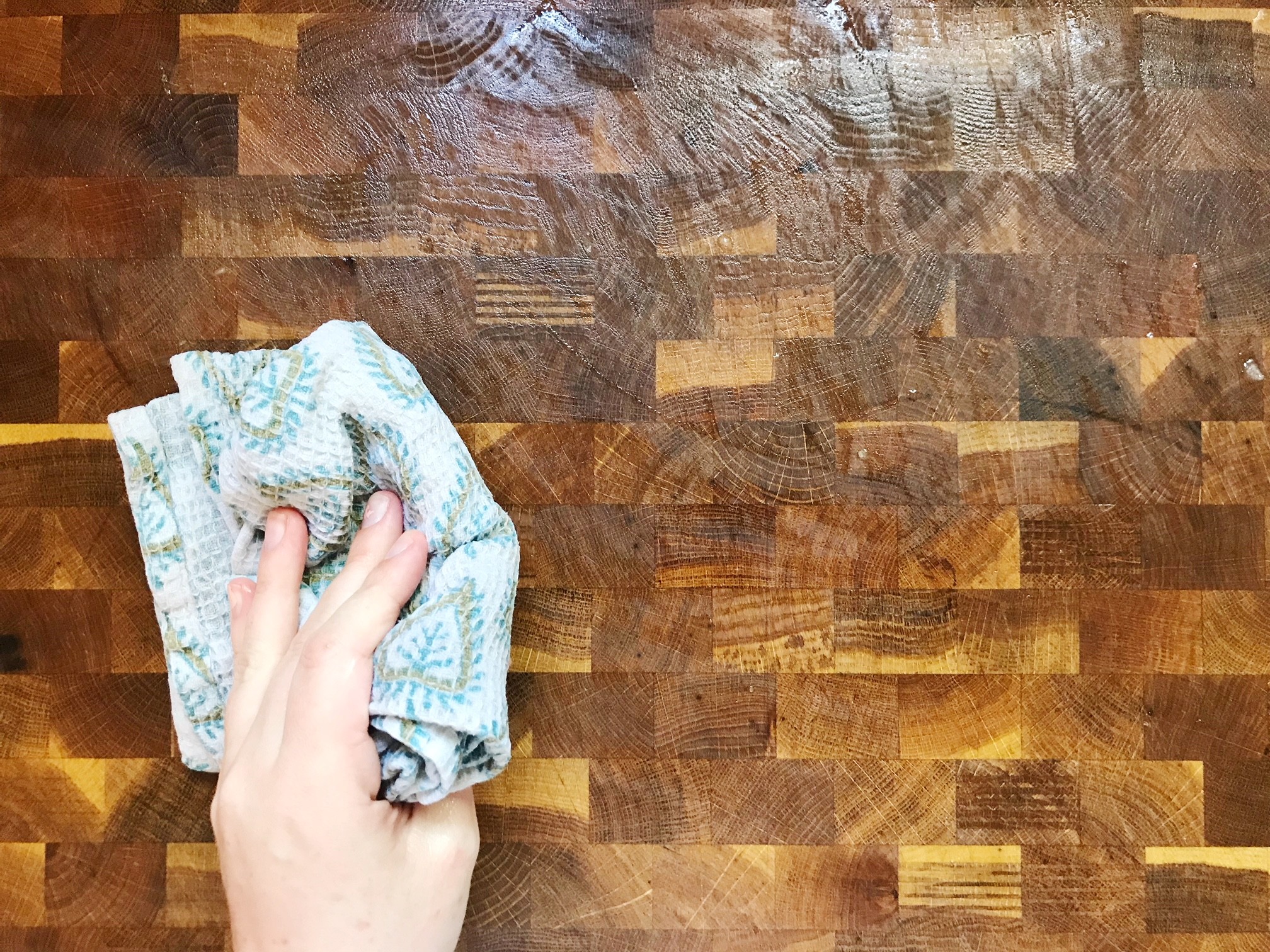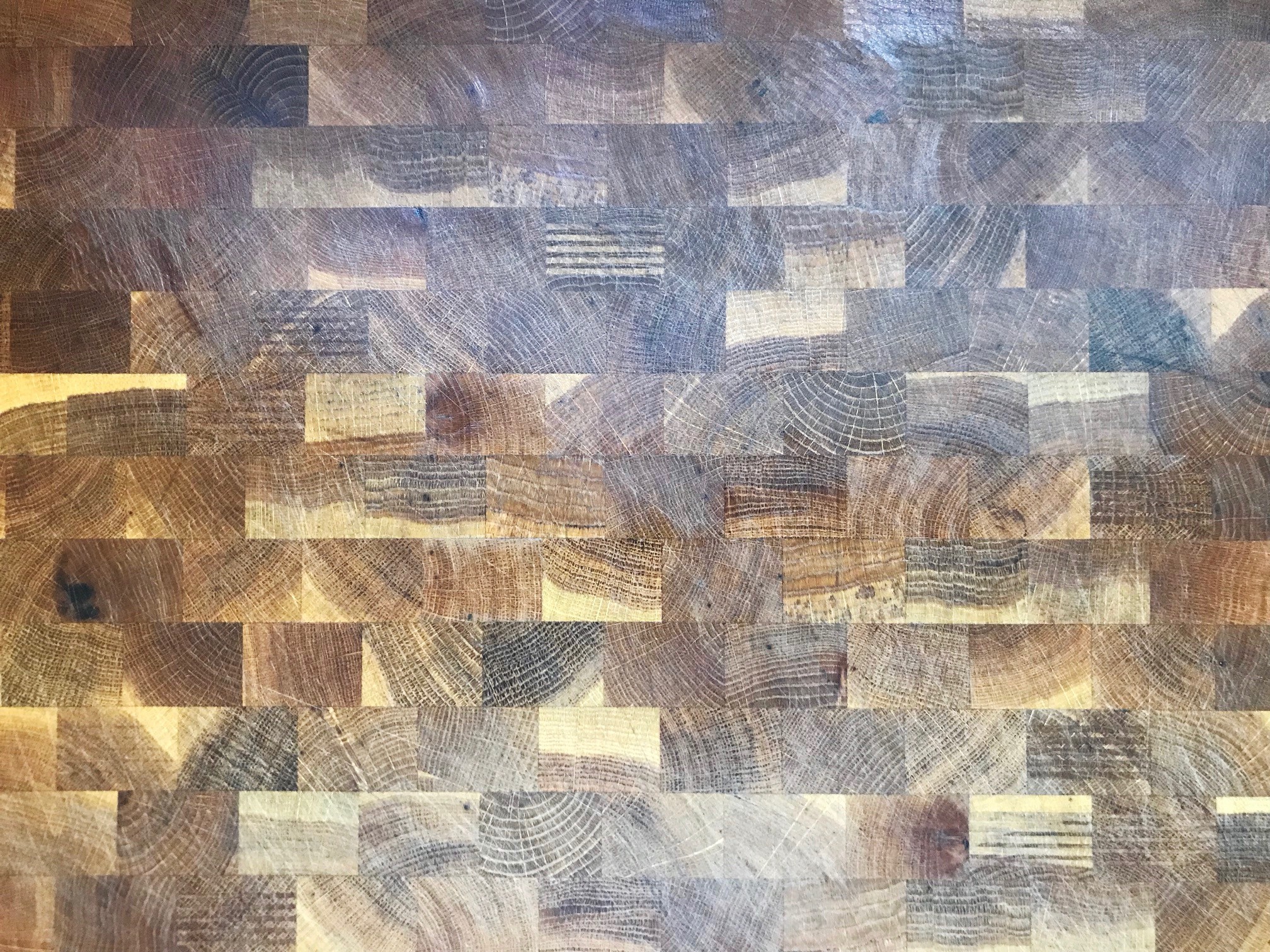 You can do this as often as weekly or whenever you board seems to need some love.
See more frugal living tips!