Printable Shopping List
Here are the Kroger weekly ad deals that start on 9/22! Get Goldfish crackers for 99¢, Kroger canned beans for 59¢, and more.
Weekly Digital Deals
Kroger Cheese, 6-8 oz, 99¢ with eCoupon, limit 5
Kroger Milk, half gal, 88¢ with eCoupon, limit 5


(excludes chocolate)

Bibigo Fried Rice or Chicken, Mini Wontons, Mandu or Potstickers, 16-24 oz, $3.99 with eCoupon, limit 5
-.25/1 Bibigo Frozen Korean Cuisine, excl steamed dumplings, at Kroger, limit 1, cannot use with other coupons, Checkout 51 mobile app


(makes it $3.74)

Pillsbury Soft Baked Cookies, 9.53 oz, $1.49 with eCoupon, limit 5
Pumpkin Cake Roll, 22 oz, $4.99 with eCoupon, limit 5
Rubbermaid Easy Find Lids Food Storage Boxed Set, 12 ct., $6.99 with eCoupon, limit 5
Oscar Mayer DeliFresh Lunch Meat, 7-9 oz, $2.99 with eCoupon, limit 5
Produce – Southeast
Fresh Blueberries, 1 pint, $2.50
Sweetango Apples, $1.49 lb
Organic Honeycrisp Apples, $2.49 lb
Seedless Mandarins, 3 lb, $3.99
Simple Truth Organic Herbs, .5 oz, $1.99
Strawberries, 16 oz, $2.50
-.25/1 Strawberries any brand, excl cut, sliced and dipped items, Ibotta mobile app


(makes it $2.25)

Zucchini or Yellow Squash, $1.49 lb
Georgia Grown Slicer Tomatoes, $1.29 lb
Large or Medium Jack-O-Lantern Pumpkins, $5 ea.
Medium Avocado, 99¢ ea.
-.75/3 Avocados from Mexico printable


(makes it 74¢ ea.)

Read More→
Printable Shopping List
It's another great week at CVS and Walgreens! Find a few money makers and lots of freebies. Plus for Walgreens shoppers, most deals are with digital coupons!
Follow along for all the top deals and coupons to use.  Plus head over to the weekly lists to add these deals to your shopping list and print/load the coupons.
New to Ibotta? Sign up here.
Grab your phone and head to Target to get 30% off bagged candy!  Today only there is a Target circle offer that you can load in the Target app to get the discount.
The offer is good for all $19.99 and $15.99 large candy bags (135-285 pieces).  You can even use it online for a pick-up or drive-up order!
Want to order online? 
Load the circle offer first, then head over and put any of these in your cart.  You can get up to 4 bags and get the discount on each bag!
A Few Deal Ideas: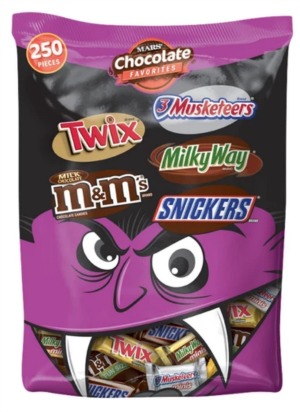 Mars Chocolate Assortment, 225 pc., $15.99
-30% off circle offer
makes it $11.19 or 6¢ per piece
Skittles & Starburst Variety Pack, 80 ct., $9.99
-30% off Circle offer
makes it $6.99 or 8.7¢ per piece
If you've never used Circle coupons in the store, grab the Target app, search for the offer and click to load it.  At the register click on "Wallet" in the app and have the cashier scan the barcode that appears.  That will apply any Circle offers you have and the discount will come off at the register!
Today only, hurry to GAP.com where you can stack coupon codes to get great deals on clothes! Use code FLASH to get 40% your whole purchase!
Even better, stack on code ADDON to get an extra 10% off.
Savings tip: These codes work on sale, too, so grab all the things you need for fall or grab the next size up for next spring!!
Deal Ideas: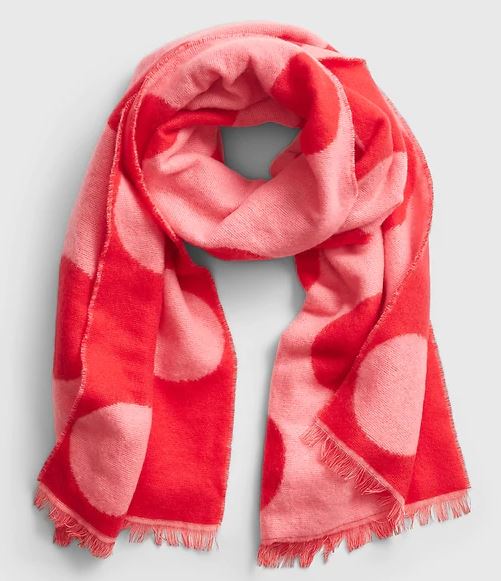 Brushed Scarf $12.99 (reg. $34.95)
– Use code FLASH for an extra 40% off
– Use code ADDON for an extra 10% off
Makes it $7.01!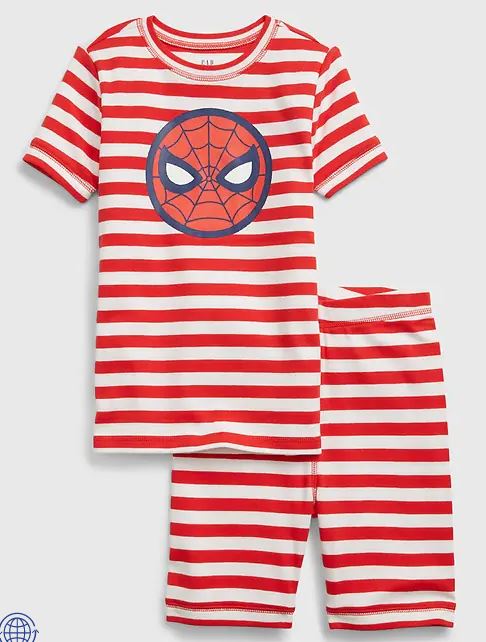 Marvel Spider-Man 100% Organic Cotton PJ Set $24.99 (reg. $44.95)
– Use code FLASH for an extra 40% off
– Use code ADDON for an extra 10% off
Makes it $13.49!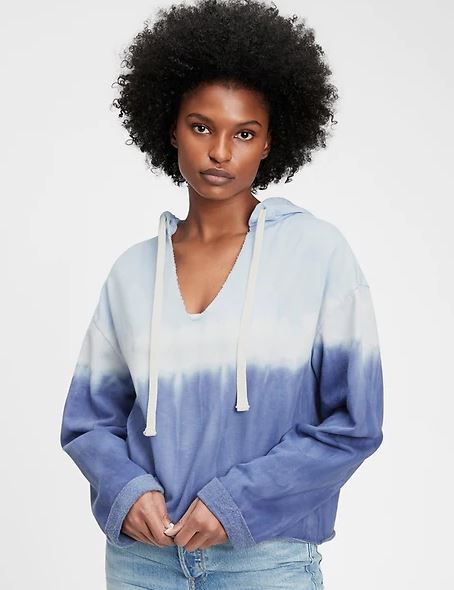 Vintage Soft Cropped V-Neck Hoodie $29.99 (reg. $64.95)
– Use code FLASH for an extra 40% off
– Use code ADDON for an extra 10% off
Makes it $16.20!
This deal is good today only, 9/21. Shipping is free on orders $50+ or you may be able to get FREE store pickup!
Read More→
Printable Shopping List
We've got new oral care freebies for you!!!  There's a deal running at Walgreens this week that makes Colgate Toothpaste & a toothbrush FREE when you pair eCoupons with WC!
Walgreens Colgate Deal (ends 9/25):
$2 WC wyb (2) select Colgate Dental Care, $2.99
Buy:
(1) Colgate Optic White, Total, Max Fresh or 2-in1 Toothpaste, $2.99
(1) Colgate 360 Toothbrush, 1 ct., $2.99
Use:
-$2 off Colgate Adult Manual Toothbrush, excl Plus, Triple Action, Extra Clean, & Classic Clean, Walgreens (exp 9/25) eCoupon
-$2 off Colgate, Tom's of Maine, or Hello Toothpaste, 3 oz+, excl Cavity Protection, Baking Soda & Peroxide, Sparkling White, Triple Action & bonus pks, Walgreens (exp 9/25) eCoupon
Total Due: $1.98
Get Back: $2 Walgreens Cash
Makes both FREE
Check out the full Walgreens ad for more great deals.
Today only get 40% off all Costumes  at Target!!  This is a great time to buy costumes now so you're ready for fall festivities.
You can also get great prices on candy today only with 30% off any $9.99 or $15.99 large candy bags!
Load new Circle offers to get these savings in-store or online.  For online orders you need to place them to pickup at your store or have same-day delivery.
Tip: Many of these make for great dress up box ideas or even gifts!  You don't have to use the offers on full costumes.
Deal Ideas:
Harry Potter Gryffindor Scarf – $9.99
-40% off with circle offer
makes it $5.99
Harry Potter Hermione Granger's Wand – $9.99
-40% off with circle offer
makes it $5.99
Disney Descendants Halloween Wig – $14.99
-40% off with circle offer
makes it $8.99
Disney Moana Necklace – $9.99
-40% off with circle offer
makes it $5.99
I find that whenever the weather changes, I decide to set new goals related to health and fitness. When you're setting goals, you want them to be measurable, so in order to see how you're doing in meeting them, you need to be able to track your progress! You can do that with pen and paper, but there are also many free fitness apps that will help you track your progress in a variety of areas of fitness, whether you're running, biking, or lifting weights. Some of these free fitness apps have higher levels of access that you can pay for, but all the ones in this post should be enough for you without paying anything extra. (If you're looking for some apps to track other aspects of health like food, check out my post on 11 free apps to help you lose weight and stay motivated.)
12 Best Free Fitness Apps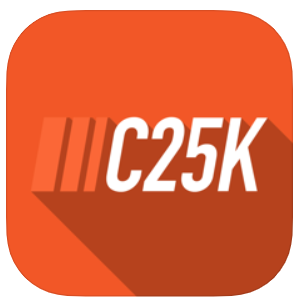 The Couch to 5K running plan has been around forever, but there's a free app that gives you guided instructions as you are training. I've used this one as well as the C210K app with great results. It's perfect for anyone, even if you've never run a day in your life. Download the app and then do a search in your area for 5Ks that are happening in the new few months, and you'll have something amazing to work toward.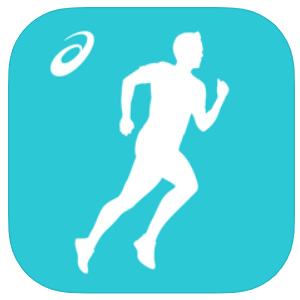 Runkeeper is another free app that I've used for years. I've logged something like 1,000 activities over the years! You can opt to get a subscription for $39.99/year if you want training plans and workout comparisons, but I just like it tracking my walks and runs as I go and have never felt the need to pay for premium access. There are also free challenges you can join if you like having some measure of accountability.
This is an app that gives you access to free workouts, tells you what kind of equipment you need for each workout, and shows videos of how to do each workout. You can upgrade to premium for $14.99/month, which lets you have access to more intense workouts and trainer-led workouts. It seems to me that you could get plenty of use out of this app without paying for anything, but even if you decide to pay for the premium level, it's still cheaper than a gym membership!
Read More→
Check out this fun magazine bundle where you can get Food Network + Allrecipes + Real Simple for $11.97 with code FALL5 at checkout.
This includes 10 Issues of Food Network Magazine, 6 Issues of Allrecipes Magazine, and 12 Issues of Real Simple. Do note these issues will automatically renew but you can cancel anytime.

Offer valid through 9/26.
See more online shopping.
« Back to Most Recent