This post may contain affiliate links. Read our disclosure here.
If you're a regular reader of Southern Savers, then you're probably the kind of person who likes to save money and is always on the lookout for a way to make extra money. I recently did a Facebook Live where I covered some of the best ways I've found to earn extra money, but wanted to compile the ideas into a place where you can find them easily. None of these are going to replace a full-time job, but they might help make up part of your grocery budget or another expense. For example, a friend of mine recently had a yard sale and used it to pay for the cost for her son to play football this fall. Not bad for a few hours of work!
A few reminders:
For any opportunity like this, there should NEVER be an upfront cost. If they're asking you to contribute money in order to earn money, it's almost certainly a scam!

If you make more than $600 from a company, they will send you a 1099 at tax time and you will be required to report those wages. 
22 Ways to Earn Extra Money
Go Mystery Shopping
For specifics, check out our post on How to Get Started Mystery Shopping. This is a way that isn't going to let you quit your regular job. Instead, use it to pay for things you already need to pay for, like oil changes or a date night out. 
Take Surveys
Surveys aren't going to make you a ton of money, but you can do it when you're sitting on a couch, so there's that! The best way to actually make decent money or earn free products is to go directly to the company. Companies like CVS, Kellogg's, and Proctor & Gamble are worth pursuing. 
Top Survey Companies:
Test Websites and Apps
The website Try My UI lets you test out websites and apps for developers. Once you get signed up and download the required software, you'll begin to be offered opportunities to take tests and try out the websites. Tests pay $10 or so each and take about 30 minutes.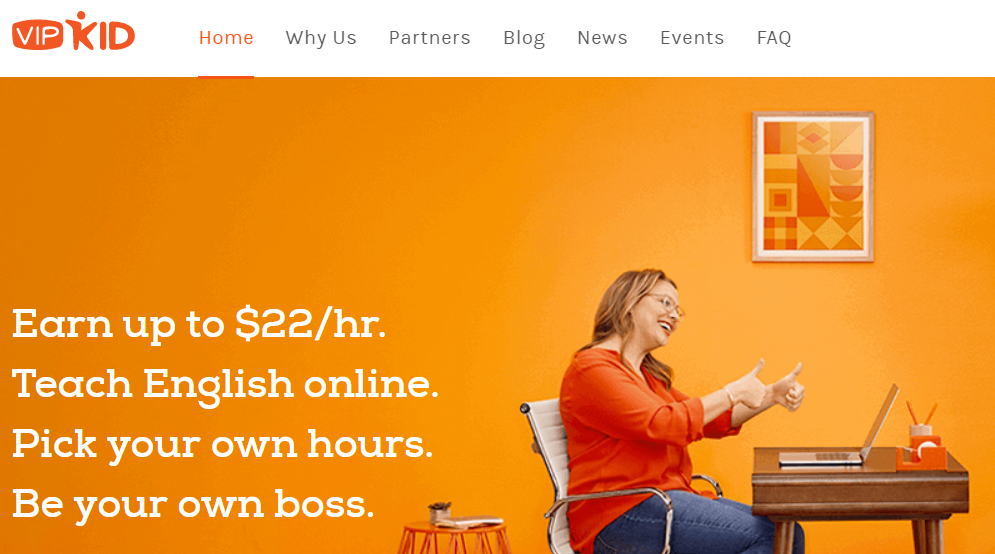 Teach from Home
The digital age we live in means that there are tons of jobs that used to have to be done in person that now can be done online. Teaching is one of them. Education First and VIP Kid both allow those with college degrees (not necessarily in teaching) to teach English online. (Read more info about Education First or more info about VIP Kid.) Both of these pay about $15-20/hour, but remember you are working as an independent contractor so will be responsible for paying taxes on your earnings.   
Online schools and programs like Connections Academy offer teaching positions across the country, but many of these opportunities do require a teaching background. 
Care for Children
If you have children at home, then caring for other children in your home could be a way to earn extra money. You'll need to check with regulations in your state about the maximum number of children you can watch to make sure you don't have to register as a daycare center, but generally watching only one or two extra children is fine. This could be a win for you and a win for the parents of the children you're watching!
Manage Cases Online for a Hospital
If you have a nursing degree, there are jobs available online to manage cases for hospitals. These kinds of jobs will generally be listed on online job postings like Indeed or ZipRecruiter.
Write Copy, Design Graphics, or Edit/Proofread
If you have skills in these areas,  you could reach out to friends to see if they have any need for these skills, or you can look for basic jobs on Fiverr or Upwork. You may have to start with some small or lower-paying jobs, but once you have a portfolio built, you will hopefully start to get even more opportunities. 
Write Freelance
In this day and age, starting your own blog from scratch is a huge endeavor that may not pay of. But if you have an interest and are a good writer, then you could reach out to bloggers in the field you're interested in and offer to write for their site. Even if you don't get paid at first, it could help you build up a portfolio and lead to paid opportunities down the road.
Sell Photos Online
Shutterstock allows anyone to submit photos online. You'll get paid when someone actually pays for and downloads the picture. Remember, if you go this route, you have to be OK with your picture being used in any public form. Make sure you're OK with this, especially if there are people in the picture who may need to give permission. To maximize the potential of your photos selling, think about what people want pictures of. For example, if you're at the beach this summer, snap a picture of the current year written in the sand—when the end of the year rolls around, many bloggers and websites will be looking for "2019" illustrated in a variety of ways. 
Sell Artwork Online
If you're an aspiring artist, sites like Red Bubble and Teespring will let you put your artwork on anything from coffee mugs to T-shirts. You can create your own store on those sites and then share the links with people who may be interested in buying them. This could be a great summer project for an artistic teenager! For another avenue, one friend of ours sells both framed and matted prints at Fine Art America.
Walk and/or Care for Pets
Rover is a service that allows pet owners to hire you to come check on them during the day or to take dogs for walks. We have a member of our extended family on the West Coast who has made a ton of money walking dogs. Like many of the opportunities in this post, the better you are, the more you'll make!
Work for Task Rabbit
Task Rabbit allows you to make yourself available for local jobs like delivering items, cleaning, or handyman work. In general, I think people prefer hiring someone through a site like this because it provides accountability you can't get from hiring someone off of Craigslist, for example.
For folks in the UK & Australia try AirTasker.
Serve on a Mock Jury
This was an idea that came up in the Facebook Live video I did about ways to earn extra money. I think it's a really great option if you can find an opportunity! This person shared that you can make about $250-$300/day serving on one of these mock juries. I did a little digging around and found there are also opportunities to be in online mock juries. These don't pay as well but allow you to do the work from home.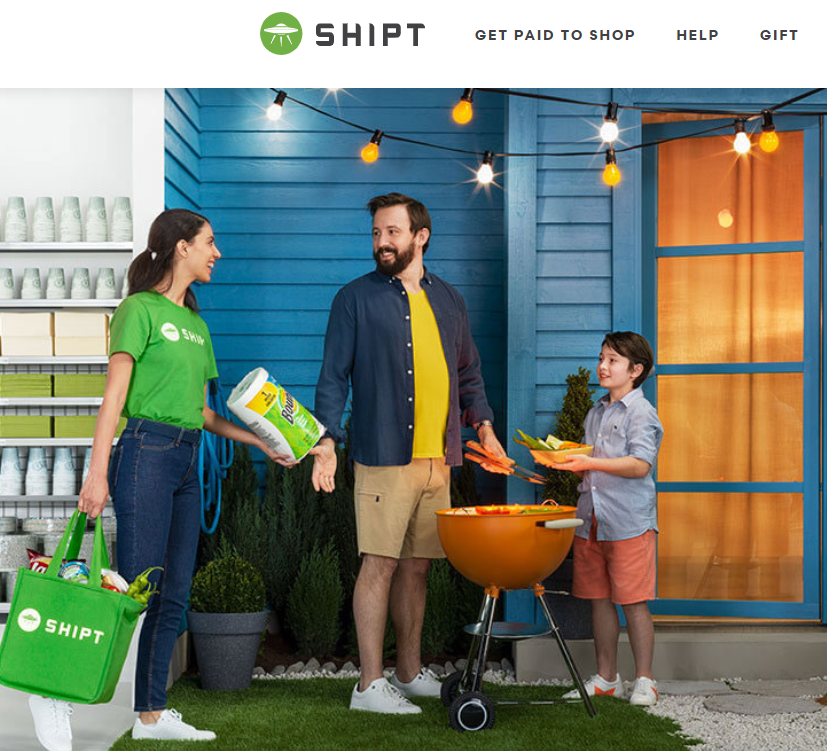 Deliver Groceries for Shipt, Instacart, or DoorDash
In general, you should make about $20/hr, but you have to pay for gas and will also be an independent contractor so will have to pay taxes. Many of these companies work in the same cities, but the best thing to explore when deciding which one to go with will be asking how many stores each company works with. In the largest city near us, Shipt works with many more stores than Instacart, so you'll probably have more opportunities with Shipt. (DoorDash is another option.)
Rent Out Extra Rooms
AirBnB or VRBO are good options for this. You can also find opportunities to house international students who want to learn English. Also, remember you don't necessarily have to always have your home available to rent. Instead of renting it out all the time, consider when big events are coming to your city and think about just renting out your home for a weekend. When the solar eclipse occurred in 2017, we had some friends rent out their house for a few days and make enough to pay their mortgage for several months! Sports tournaments or other events that bring a lot of tourists to your town are good times to consider doing this.
Sell Used Items Online
We have a whole Facebook Live video about Facebook MarketPlace and Ebay, and I've also written about how to sell used items online as well as the 10 best things to sell online. 
Narrate Audiobooks
ACX is a way to get your foot in the door and grab a few gigs. Once you have some done, then you can apply to be a narrator for Amazon/Audible. 
Plan Vacations to Disney
If you're a Disney fanatic, you may be able to capitalize on your obsession! The Vacationeer hires travel agents who can plan trips for people headed to the most magical place on earth.
Participate in Clinical Trials
Clinicaltrials.gov lists opportunities to participate in clinical trials across the United States. They all have different requirements, and some will require a large investment of time, but this could be a way to earn some extra money. 
Become a Local Tour Guide
Tours By Locals requires  you to register and go through some steps to be a tour guide through their website. They then take a percentage of your earnings, but there is no upfront cost. The better you are and the more you know, the more you can make! 
Become a Virtual Assistant
Similar to freelance writing or other online tasks, there is a large demand for online assistants that help with everything from managing the calendar to helping run a business.  This has zero start-up cost—just reach out to small business owners and see if they can use any help that is remote-based. You'll also find job postings on Upwork and other large job boards.  
Write and Sell Your Own eBook
Using Amazon's Kindle Direct Publishing, anyone can be a published author!  (I even have my own eBook!) Write your book and the program will walk you through formatting and everything else you need.  There is no upfront cost to get started!
Have any other ideas that I didn't think of? Let us know in the comments!