This post may contain affiliate links. Read our disclosure here.
I love trying out new and interesting recipes, but sometimes I get so bogged down in trying new things that I start to reinvent the wheel. We all know how important it is to eat breakfast, but sometimes it's hard to think of what to make! I've come up with 30 easy breakfast ideas so you could have a different easy breakfast every day of the month (or just do what I do and eat the same thing every day, and it will last you for 30 months!). 
Remember that fruit is a perfect side for breakfast!
30 Easy Breakfast Ideas
Cinnamon Rolls (from the can!)
Canned cinnamon rolls go on sale often. You could always make your own, but remember, we're looking for easy!
I love French toast, but making a few slices at a time is time consuming. Baked French toast lets you prep ahead of tiem and then cook it all at once!
If you have a little bit of time, biscuits and gravy (using canned biscuits) is an easy breakfast idea.
Pancakes
Pancakes are a family favorite. We make them even more fun by adding fruit, chocolate chips, or sprinkles. You can use storebought mix or check out this recipe for fluffy pancakes. 
Cereal and milk
I included this idea because it's easy to forget! Even very young kids can pour a bowl of cereal.
All you have to do for this recipe is cook some breakfast sausage, whisk some eggs, and add to a pan with some shredded cheese. So easy and it keeps for a few days!
Homemade granola bars
If you need to grab and go in the morning, homemade granola bars are a great option.
Omelet
Dress eggs up a little bit by making omelets. Simply whisk the eggs, pour them into a small skillet, let it cook on one side, flip it over, then add filling on one side. You can just use cheese, or add veggies and meat, too. Fold the omelet over on itself and enjoy!
There's something so satisfying about making waffles at home! These can be made by only messing with one bowl.
Smoothies
There are tons of ways to make smoothies, and many of them are extremely healthy!
Bagels with Cream Cheese
An old breakfast stand-by is toasted bagels with cream cheese. This takes just a few minutes to make and is pretty frugal!
We often eat quiche for dinner, but it works for breakfast, too!
Dutch Babies
A Dutch baby is basically a giant pancake that you slice into pieces and can top with things like fruit or jam. It's delicious!
Fried Eggs and Avocado Toast
No recipe needed here; all you need is some toast with avocado spreaded on top, then top each piece of toast with a fried egg.
I love having portable breakfast options, and these protein bites fit the bill.
Scrambled Eggs and Bacon
The most basic hot breakfast recipe, but a classic. You can cook bacon in one pan and scramble eggs in another pan for a quick breakfast.
Eggs in a Nest 
For eggs in a nest, butter one side of a piece of bread, cut a circle out of the middle, and begin to toast the bread in a pan. Then crack an egg in the hole, sprinkle with salt and pepper, and eventually turn it over to cook on the other side. It's a fried egg and a piece of toast all in one pan.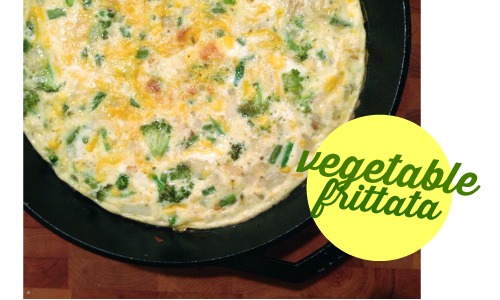 I love frittatas because they're so versatile. You can add any kind of veggies or meat on the bottom to make all different kinds of flavor combinations.
Muffins
Great to eat on the go or stick in the freezer for later, muffins are one of my favorite easy breakfast ideas.
Oatmeal
Whether you buy instant oatmeal on sale or follow the directions on the side of a canister of oats, you can change up the flavors and make it into an extremely hearty breakfast.
Overnight oats are portable and you can make a bunch of them ahead of time. There are lots of different flavor combinations you can use, too!
Hashbrown Casseroles
Hashbrown casseroles are an easy breakfast idea because you can prep it in the pan the night before and then just stick it in the oven in the morning.
Breakfast Sandwiches
You can make breakfast sandwiches with biscuits, English muffins, toast, or bagels. For the filling, pick your favorite breakfast meat and add some cheese!
This is by far my favorite banana bread recipe, and it freezes great!
Homemade Granola
Homemade granola is so much better than storebought, and it's not difficult to make at all. Eat it in a bowl with milk or top yogurt with it.
Yogurt Parfaits
Use your homemade granola and layer it with yogurt and berries to make yogurt parfaits.
Whether you're doing low carb or not, these egg cups couldn't be easier to make.
Crescent Roll Breakfast Casserole
There are many variations on this casserole, but all of them are easy. You can look at this one that uses sausage, but think about changing up the meat or cheese for variety.
Grits

If you're not from the South, grits might be a turn-off, but you should give them a try! They don't have much of a flavor by themselves, but you can dress them up with butter, cheese, breakfast meats, and lots of salt and pepper!
Do you have a favorite easy breakfast idea that I forgot? Let us know in the comments!