This post may contain affiliate links. Read our disclosure here.
I recently heard an idea to make a list of meals that you find easy to make and that most of the people in your family like. You don't have to eat these meals over and over again, but it's great to have a list to reference when you're drawing a blank. So here are my 30 easy dinner ideas. These are things my family enjoys and that I find simple to make. Not all of these may make your list, but I encourage you to come up with your own. You can use my list for inspiration!
One of the main tricks about something being an easy dinner is that you don't have to think about it and reinvent the wheel every time. I've started always serving the same side dishes with certain main dishes, simply because that's one less decision I have to make.
Looking for one of the other 30 meals posts?
30 easy breakfast ideas
30 easy lunch ideas
30 Easy Dinner Ideas

Spaghetti and meatballs
No recipe for this one as it's pretty simple. I like frozen meatballs, jarred pasta sauce, and pasta. Serve with a salad.
Grilled chicken | Recipe
If you live in a milder climate, you can even grill in the winter. Grilled chicken goes with just about any side.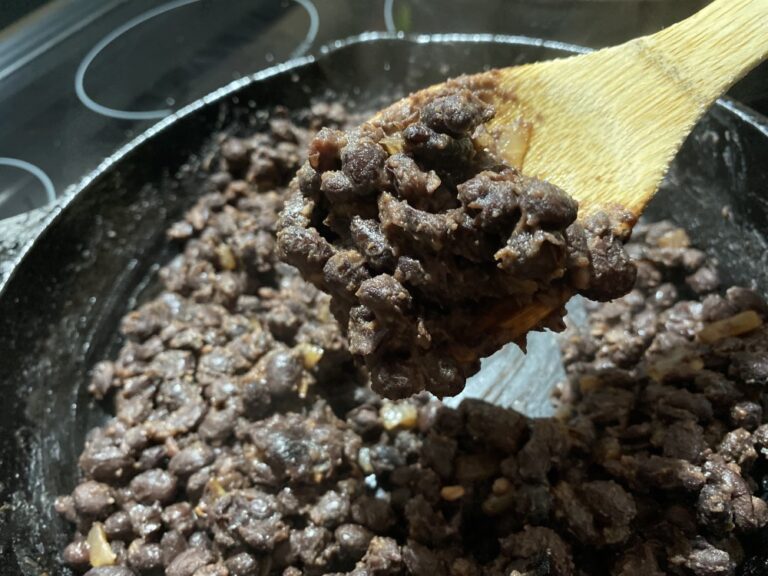 Tacos, black beans, corn | Recipe (for black beans)
You don't really need a recipe for tacos—just brown some ground beef and make sure you have all the fixins'.
Chicken Tacos | Recipe
Another version of tacos with chicken instead of ground beef.
Crispy Roasted Chicken Thighs | Recipe
This is a family favorite. You can also cook the chicken on the grill!
Hamburgers | Recipe
Great in the oven or on the grill, hamburgers are an almost weekly meal at our house!
Tomato Soup | Recipe
Make it in the slow cooker, then serve up some grilled cheese on the side.
Simple Sausage Pasta | Recipe
This is a great weeknight meal that whips up super fast!
Chicken Zucchini Skillet | Recipe
Make dinner especially easy by only using one pot!
One of our favorite vegetarian options.
Tilapia Parmesan | Recipe
This seafood recipe requires very little work but has a ton of flavor.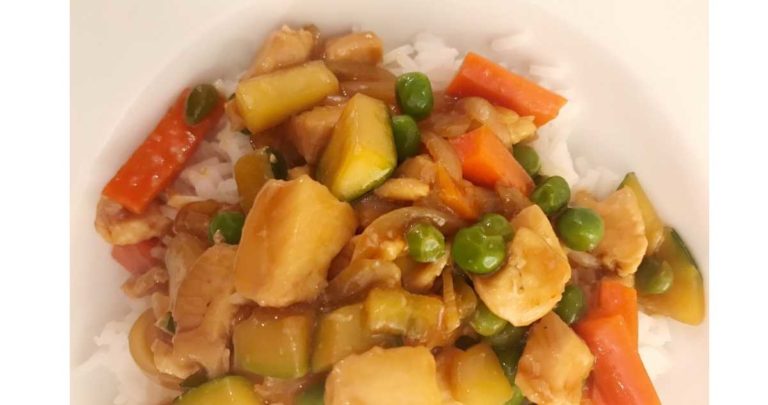 Super Easy Stir Fry | Recipe
You can use whatever vegetables you have on hand to mix this!
Perfect Roast Chicken | Recipe
Making this is almost as easy as picking up a rotisserie chicken at the store.
Beef Stroganoff | Recipe
All of my kids love this dinner, which means I make it a lot!
Chicken Parmesan | Recipe
Serve with pasta and salad for an balanced meal.
Chicken Shawarma | Recipe
This makes a ton, so plan for leftovers!
Meatball Subs | Recipe
This only has 5 ingredients, and requires almost no little active prep.
Pic – Pasta Carbonara – https://www.southernsavers.com/easy-pasta-carbonara-recipe/
No Pic – Broccoli Fettucinie Alfredo – budget bytes – https://www.budgetbytes.com/broccoli-fettuccine-alfredo/
Pic – Bacon Cheeseburger Pie – https://alldayidreamaboutfood.com/keto-slow-cooker-bacon-cheeseburger-pie/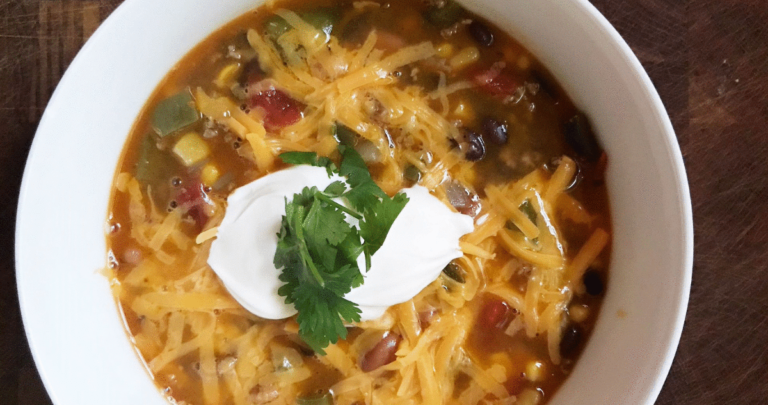 This soup only takes 30 minutes to make!
Sausage, Red Beans, and Rice | Recipe
I love incorporating beans and rice into dinner because it's such a frugal option!
Classic Buffalo Wings | Recipe
Perfect to eat while watching sports!
Spaghetti Aglio de Olio | Recipe
Vegetarian and incredibly simple, this is one of our favorite pasta dishes.
Oven Fajitas | Recipe
Make Mexican night even easier by cooking the main entree in the oven.
Korean Beef Bowl | Recipe
If your family doesn't love spinach, try it with broccoli instead.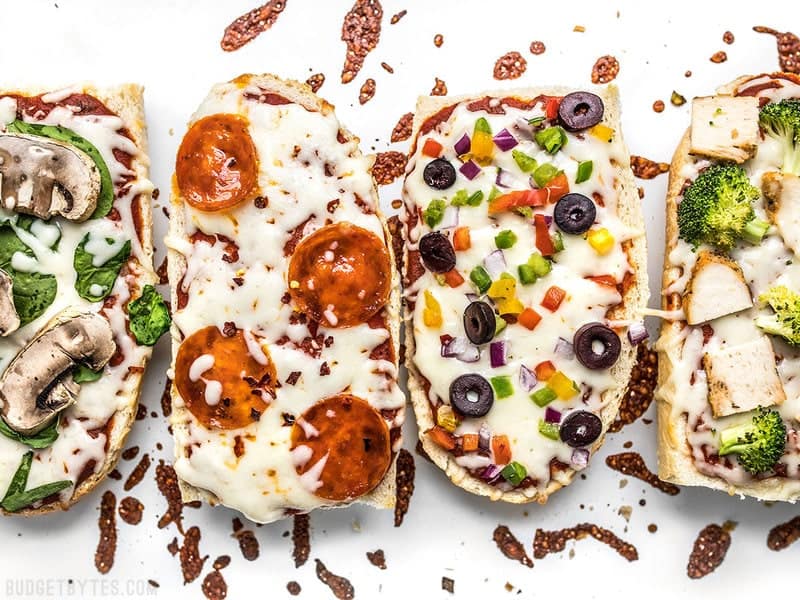 French Bread Pizza | Recipe
Take a step out of pizza night by using French bread for the crust!
Honey Balsamic Pork Chops | Recipe
This sweet sauce on the pork chops takes it over the edge.
Creamy Basil Baked Sausage | Recipe
Do something different for Italian night with this delicious dinner idea.
Egg Roll in a Bowl | Recipe
Great whether you're on a low carb diet or not!
What's your favorite easy dinner? Let us know in the comments!