This post may contain affiliate links. Read our disclosure here.
Our family loves desserts, and with a large family, I love simple desserts! We also, of course, love to find frugal ways to make all kinds of different foods, and over the years I've come up with many delicious dessert recipes that are also very simple to make. Some of them are healthier than others, but don't worry—there are plenty that include chocolate!
These are the kinds of desserts you could make for a special occasion or holiday, or you could just whip them up for a family dessert on the weekend. If you're looking for an easy dessert recipe, check out this full list of all our favorite Southern Savers dessert recipes!
Southern Savers Favorite Easy Dessert Recipes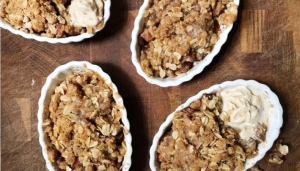 Cookies and Cream Rice Krispie Treats
Copycat Mandarin Pineapple Dream
Easy Homemade Chocolate Pudding
Gluten-Free and Vegan Molasses Cookies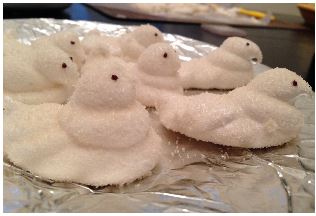 Thin & Chewy Peanut Butter Cookies
Traditional Strawberry Shortcake